Black Friday is the mad US tradition that takes place on the first Friday after Thanksgiving (this year that's 28 November) and it's now infamous as the biggest shopping frenzy of the year.
In recent years Black Friday has spread to the UK, with Amazon leading the charge and other sites quickly following suit. Now every outlet you can think of will be offering a multitude of deals leading to Christmas.
Here we'll run through some of the best deals in the US and UK relating to video games.
Important Links
Amazon's Black Friday Flash Deals (deals run all week)
John Lewis Black Friday Homepage
We'll be updating this page regularly between now and 28 November with deals from both sides of the pond.
---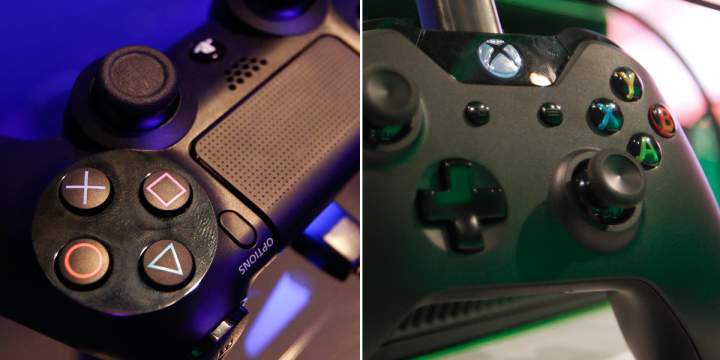 PlayStation 4 & Xbox One
UK deals

UPDATE (WEDNESDAY): At 7:30pm GMT Amazon will be selling an Xbox One with Call of Duty: Advanced Warfare, Forza Motorsport 5, two controllers and 12 months of Xbox Live Gold Membership.
An Xbox One with Assassin's Creed Unity, Assassin's Creed IV: Black Flag, Forza 5, Lego Marvel Superheroes & £5 Xbox Live credit for £299.99 will be available at GAME from midnight.

Asda will be selling Xbox 360 250GB bundles with Forza 5 & Halo 4 for £99 tomorrow. Pretty sweet deal.
Rakuten are selling a White PlayStation 4 for £299.99.
Amazon are selling Wii U 8 GB Basic Models with Wii Party U, Nintendoland, Super Mario 3D World & Mario Kart 8 for £199.99. One of the best console deals going at the moment.
---
ShopTo.net are selling an Xbox One with five games (GTA V, Call of Duty: Advanced Warfare, Wolfenstein, Froza 5 & Titanfall) for £399.85.
They also have another Xbox One bundle with Titanfall, Wolfenstein, Forza 5, Battlefield 4 and Metal Gear Solid V: Ground Zeroes for £369.85.
An Xbox One bundle with Forza 5 (a download copy) and Grand Theft Auto V is available at Amazon for £329.00.
There is also a bundle with Halo: The Master Chief Collection, Fifa 15 and Forza 5 for £349.
US deals
Best Buy are selling Nintendo 2DS handhelds with Mario Kart 7 for $99.99, down $30.00 from the usual price.
Sony are releasing a console bundle including the PlayStation 4 with Grand Theft Auto V and The Last of Us Remastered that will sell at $399.99.
A child-friendly offer bundles together a PS4 with Lego Batman 3 and LittleBigPlanet 3 for the same price.
The big bundle from Microsoft meanwhile will be an Xbox One with Assassin's Creed Unity and Assassin's Creed IV: Black Flag, retailing at $330 at GameStop according to leaked details from the US store chain. A version with download copies of the two games will also be available, both at Amazon for $349.
---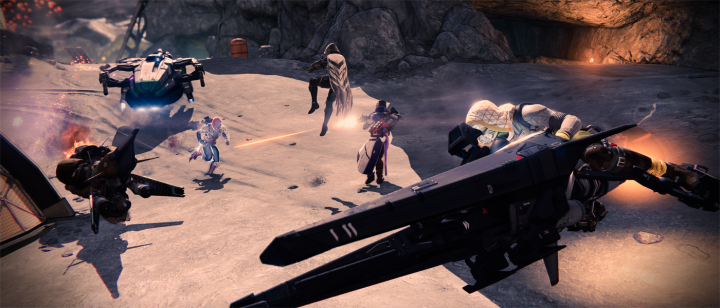 Discounted Games From 2014
UK deals

UPDATE (THURSDAY): Amazon's flash sales today include Pro Evolution Soccer 2015 on PS4 and Xbox One, that starts at 6:30pm GMT with the pre-sale price sitting at £34.85. Gears of War: Judgement will also go on sale at 11:30am, it's current price is £8.44 (it's worth at least £10 anyway).
---
GAME are selling game of the year contender Middle-Earth: Shadow of Mordor on PS4 and Xbox On for a tasty £24.99. If the phrase "game of the year contender" rouses anything in you, that's a fine price.
Microsoft has started their Xbox Live sale relating to Xbox 360 games from Assassin's Creed IV: Black Flag to Brothers: A Tale of Two Sons, Borderlands 2, Hitman Absolution and more, you can find details and a list of all the deals here.
Over at Game you can nab Metal Gear Solid V: Ground Zeroes for £17.99 on both Xbox One and PS4.
Download codes for Assassin's Creed: Unity on Xbox One are available from CDKeys.com for £29.45.
Amazon are selling Lego Marvel Superheroes on PS4 for a tasty £19.85.
The Game Collection is selling Murdered: Soul Suspect for £16.95 on Xbox One. They also have other Christmas deals running until 25 November, including Call of Duty: Advanced Warfare for £36.95 on PS4 and Xbox One, The Evil Within for £33.95 on Xbox One and Sleeping Dogs: Definitive Edition for £23.95 on PS4 and £24.75 on Xbox One.
GOG.com are offering a few cheap collections on their homepage involving classic games (all on PC). Hitman 1-3 is available for £4.17, Tomb Raider 1-3, Angel of Darkness, Last Revelation & Chronicles for £4.77, Thief 1-3 for £4.77 and Wing Commander 1-5, Privateer 1 & 2, Armada & Academy for £6.32.
Rakuten.co.uk have Metro Redux on PS4 for £18.99.
GamersGate (not GamerGate let's be clear) are offering numerous bargains, including the 2013 Tomb Raider reboot for £3.75, Borderlands 2: Game of the Year Edition for £8.75 and Grand Theft Auto IV, III, Vice City, Trilogy and Episodes From Liberty City all at discount prices.
US deals

UPDATE (THURSDAY): Amazon have a lot on today, plenty of games on sale including Super Smash Bros on Wii U, WWE 2K15 on PS4, Destiny on PS3, NBA Live 2015 on Xbox One, Grand Theft Auto 5 on PS3 and Xbox 360. You can see all the deals here.
A lot of deals on Nintendo 3DS titles are available too here.
---
Sony have started a co-op sale on PSN including a ton of deals. The full list (including Borderlands 2, Far Cry 3 and Dark Souls 2) and prices can viewed over on their blog.
Best Buy are offering various discounts on a large number of games here.
A GameStop leak reveals that they will be selling the Xbox One versions of The Evil Within ($29.99), Sleeping Dogs: Definitive Edition ($29.99), and Rocksmith 2014 Edition ($49.99), each with $30 off.
EA Sports titles Madden 15, Fifa 15 and NHL 15, will also have $20 knocked off the retail price and sell for $39.99.
Destiny will also be $10 off, making it $49.99.
Regarding PS4, GameStop will be selling Middle Earth: Shadow of Mordor for $29.99, Alien Isolation for $39.99 and both Madden 15 and NBA Live 15 at $39.99.
Target are also offering a Buy 2 Get 1 Free deal on a big selection of video games including Super Smash Bros Wii U, Assassin's Creed Unity PC, Call of Duty: Advanced Warfare PC, NBA 2K15 PC and Just Dance 2015 Wii U.
---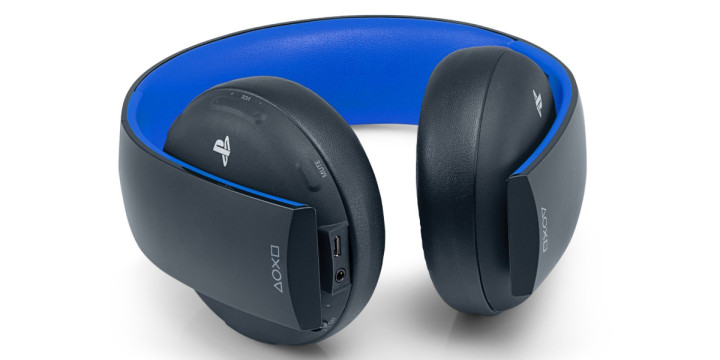 Gaming Accessories
UK deals
You can purchase a 12 month Xbox Live Gold Membership from CD Keys for £24.95, down from £39.99. Right now there are no such deals for the PlayStation Network equivalent that we could find.
The Game Collection are selling PlayStation 4 Cameras for £34.95.
Insert Coin have reduced some of their Konami-related (Metal Gear Solid, Silent Hill) clothing products until Sunday 30 November, including t-shirts for £13.20.
US deals

GameStop's leaked list of deals reveals that $30 will be knocked off the price of the PlayStation Gold Wireless Headset, making it $69.99, and that PS4 Dualshock 4 Controllers will be reduced to $44.99.