Christmas is less than a month away, which probably means you should start getting a move on when it comes to presents. If those people are either young now or were young in the late 90s, then Pokémon is probably the way to go.
The beastie-collecting RPG series celebrated its 20<sup>th anniversary in spectacular style this year, starting with the 3DS re-releases of Red, Blue and Yellow in their (near-enough) original form.
Over the summer Pokémon Go took the world by storm on mobile, and things came to a close with the launch of Pokémon Sun and Moon just weeks ago. Pokémania has gripped the gaming world in a way it hasn't since Pikachu and co first became instant icons for a generation before the turn of the millennium.
Below are some ideas for Pokémon-related gifts aimed at all ages, but with a particular focus on the young'uns, because – as hard as it is to admit– Pokémon is actually for them and not people in their mid-to-late twenties.
---
Pokémon Sun and Moon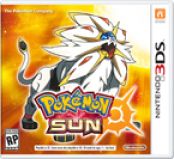 The seventh set of mainline entries in the series is the furthest removed yet from the original titles and the formula they helped establish. This, as it turns out, is a good thing. The Hawaii-themed island chain setting feels more natural, more realistic than previous settings, and that affords the game a new-found sense of adventure.
New features replace dated conventions like HMs and Gyms, giving the game's story a closer feel to that of the classic TV show. The new Pokémon designs are largely great too, especially grass-type starter Rowlet, who stole our hearts. They're rendered beautifully too, thanks to the truly outstanding work developer Game Freak has done to squeeze every drop of power out of your Nintendo 3DS.
---
Pokémon Sun and Moon 3DS & 2DS bundles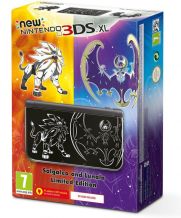 If you're buying the game for someone who doesn't already own either handheld, then there are plenty of bundles that include the game and either a 3DS or 2DS. The Nintendo 3DS is the main device, and comes in two varieties: the original model and its XL counterpart, and the New 3DS model with its XL counterpart. The new 3DS offers more power and better performance, but the game plays equally well on both.
The 2DS is cheaper, and is comparable to the original model, but doesn't feature the same glasses-free 3D visuals. Sun and Moon aren't in 3D (due to the amount of power required normally) so this isn't a huge factor in relation to the games.
---
Pokémon Throw 'N' Pop

These toys include a little Pokémon figurine and a Pokéball to house them, not unlike the toys I collected obsessively back in the day. Unlike those however, these Pokéballs open when thrown, unleashing the Pokémon inside. That's all they do really, but at £9.99 a pop they make a nice stocking filler.
---
Pokémon Trading Card Game Theme Decks

The Pokémon Trading Card Game is still going strong, thanks entirely to the fact it's actually a very good game. Sure, some people just collected the cards for the sake of collecting the cards, but others went deep into the competitive said – much like the games they're based on.
If you know any youngsters looking to get hooked, there are plenty of themed decks and starter packs – some based on the original 90s cards.
Amazon: Evolutions Booster Pack - £4.72
Amazon: Evolutions Booster Packs x 4 - £18.99
Amazon: Break Through Theme Pack - £16.99
Game Seek (via eBay): Theme Pack - £15.39
---
Pokémon Movie Collection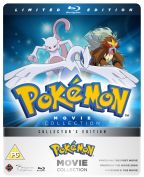 For purists and new fans only. Given our fond memories of the first Pokémon Movie (and excitement that'd we'd get a Mew trading card at the cinema) we'd be a little apprehensive about rewatching it and find out it's not as great as we remember. We'd probably still cry when [spoiler redacted] happens though, because that was powerful stuff.
This collection (which is only available on Blu-Ray) includes the first three movies, which focus on the first two generations of Pokémon games (Red, Blue, Gold and Silver).
---
Pokémon Christmas Jumpers
For the kind of Pokémon fan who doesn't care who sees their 3DS screen on the tube, and tells all and sundry about their adorable Rowlet buddy. These focus on the most iconic Pokémon, so there's a lot of Pikachu, but our favourite is the Bulbasaur sweater that replaces his bulb with a present. Awww.
Amazon UK: Kid's green Bulbasaur jumper - £19.95
Amazon UK: Unisex grey Pikachu jumper - £9.94 - £13.01 (dependent on size)
Amazon UK: Kid's navy blue Pokemon baubles jumper - £19.95
For all the latest video game news follow us on Twitter @IBTGamesUK