A robbery suspect was caught on video leaving a store with stolen speakers - as his trousers fell down, slowing his escape.
Jeremy Aragon, 26, was arrested by Pueblo Police in Colorado two days after the video was posted on Facebook by Marcie Story. She wrote: "This happened this morning at the Family Dollar on 4th st.. I just happened to pull up right as it was happening.. (He was trying to steal a set of speakers)."
The video clip, which has been viewed 100,000 times, shows a man wrestling with a female Family Dollar employee in the doorway of store, grappling to take the speakers from her - but his trousers fall down in the process.
He manages to take hold of the boxes, but as he needs one hand to hold his trousers up, he drops a box and stops to pick it up. He even brazenly approaches the shop door again to pick something up, but is kicked away by the staff member.
She shouted at him throughout the altercation, which lasted around 30 seconds, repeatedly saying "get the f**k out of here".
Story told KOAA News that the woman's ring was also stolen after the suspect brutally pulled it off her finger. She said: "I would have jumped in if I thought he was going to hurt her. I wanted to have my camera out there because police need evidence. He took her ring too. He had pulled it off her finger and her hands were all bloody."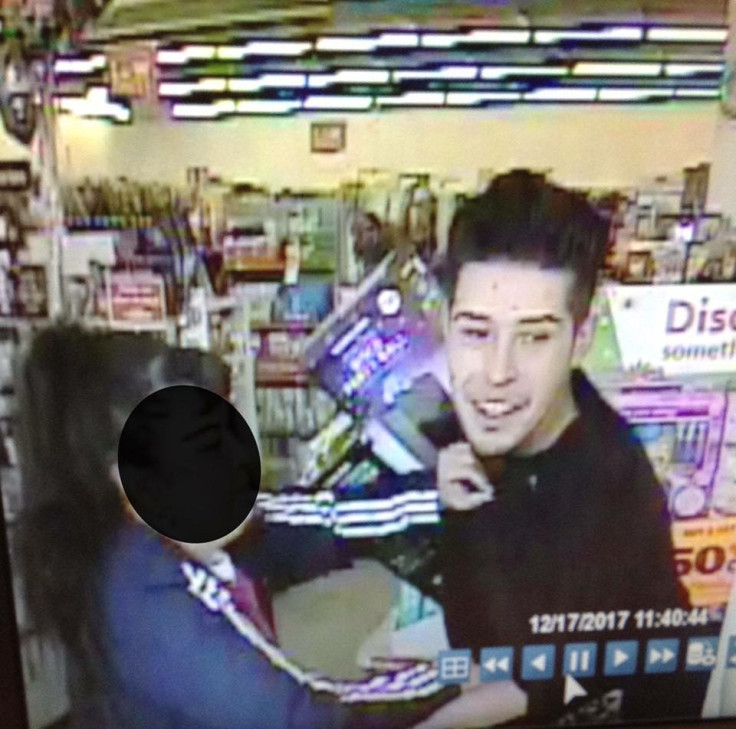 A statement from Pueblo Police posted online said: "Aragon was suspected in a robbery at the Family Dollar store, located at 224 E. 4th St., that took place this past weekend. Aragon was arrested just before 1:00 PM in the 1000 block of Berkley in Pueblo's southside. We would like to thank the public for their assistance in locating Aragon so quickly."