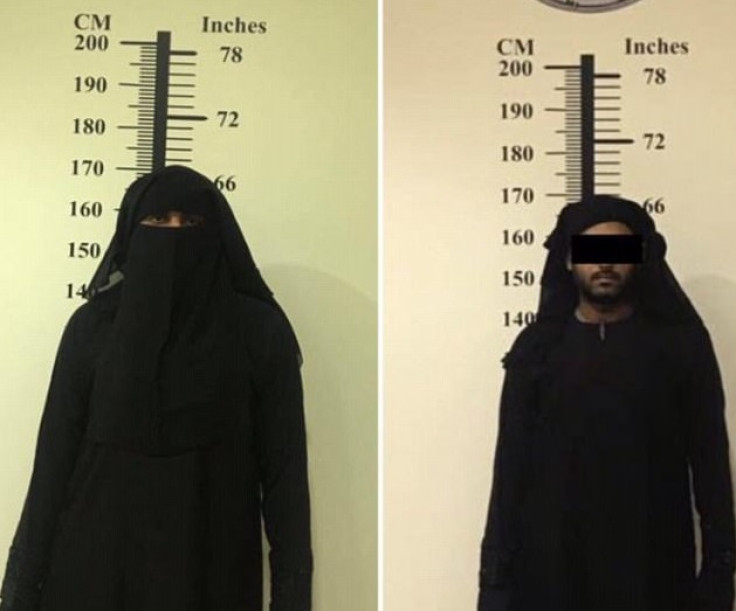 CCTV footage has been released allegedly showing a man disguised in a burka abducting an 11-year-old boy, who was then raped and murdered.
Police in the United Arab Emirates say Azan Majid Janjua was taken on 30 May while walking to afternoon prayers at his Abu Dhabi mosque during Ramadan.
The child's body was said to have been found by air-conditioning technicians on the roof of the building where he lived the next day, partially unclothed with his Quran lying beside him.
A 20-second CCTV clip of the moments leading up to the boy's death shows the suspect dressed in a burka and carrying a handbag make his way from the street into the building.
A short time later, he can be seen leading the boy into an elevator. The video clip also shows a piece of thin yellow rope thought to have been used during the abduction.
Family members say the child was raped and strangled by the brother of the victim's stepmother, Gulf News reported.
Major General Maktoum Al Sharifi, Director-General of Abu Dhabi Police, said he believed the suspect cross-dressed as a woman because he knew the boy would not go anywhere with a man without permission from his parents.
A relative told Gulf News the suspect had continued visiting the victim's family for three days after the incident, pretending he knew nothing.
"Apparently, he found the boy as an impediment in the relationship between his sister and her husband and wanted to eliminate that annoying element," the relative added.
The boy's mother is said to be Russian, and does not live in UAE. She was reportedly in Abu Dhabi to visit her son – who lived with his Pakistani father and stepmother – when the tragedy occurred.
Investigators said the suspect, who has not been named but is aged in his late 20s, had confessed to raping and murdering the child.