Footage shows the suspects stuffing cigarettes and alcohol into a white sheet before fleeing.
They made away in a silver car, detectives said.
Dee Sedani, 46, who owns the shop, told IBTimes UK: "They came into the shop just before closing time, took the cashier to the back of the store, tied her up and left her there.
"She wasn't hurt but is shaken up really badly."
David Hollingworth, 73, was walking out of a neighbouring fish and chips shop just after 9pm when he heard the tied-up woman shouting for help.
He told the Derby Telegraph: "It was really dark and raining so I couldn't actually see the young woman, but I heard her calling for help.
"I found her standing with three cable ties around her ankles and two around her wrists. They didn't hurt the woman thankfully but she was very distressed."
Sedani, who owns a number of shops, said the high quality of the store's CCTV cameras meant they had a good chance of catching the suspects behind the incident.
"We face the threat of robberies all the time in our industry," he added.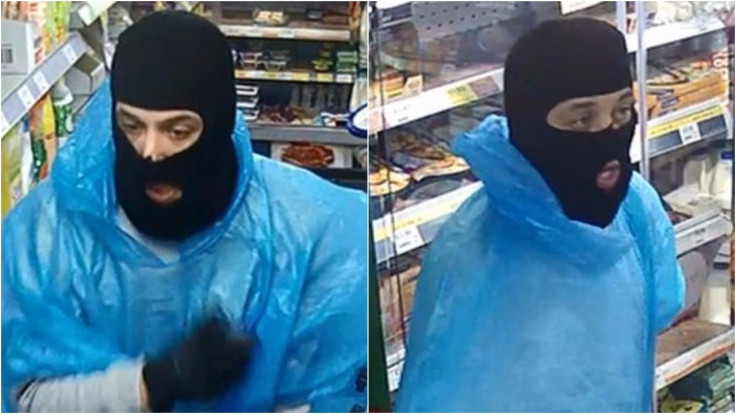 Derbyshire Constabulary is appealing for anyone with information to get in touch.
The suspects have been described as white, slim and around 6ft tall. They spoke with West Midlands accents, police added.
Witnesses or anyone with information should call DS Robert Nicholls on 101 quoting reference 17000416101. Alternatively, send him a message online by visiting the Contact Us section of our website www.derbyshire.police.uk/Contact-Us. You can also call Crimestoppers on 0800 555 111.