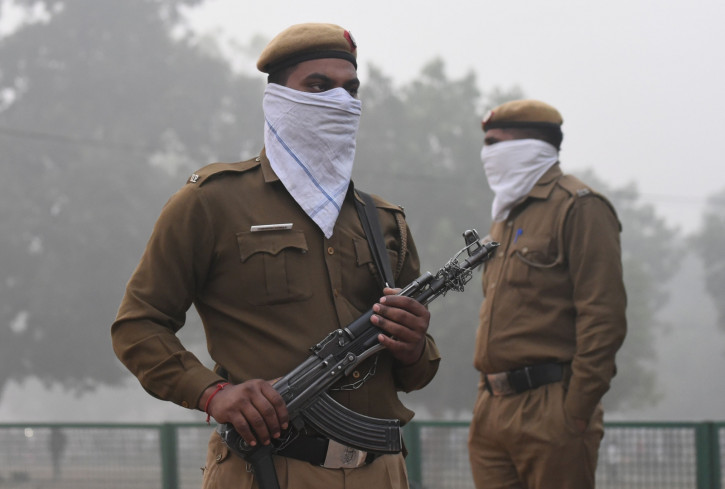 Four youngsters in Mumbai have been arrested for allegedly killing their friend on Tuesday (26 September) after he stopped them from stealing gold jewellery from his house.
Police said that 17-year-old Ajay Jaiswal had organised a house party at his home for his friends as his parents had gone out of town for a week.
"The murder came to light at 7am (2.30am BST) on Tuesday after his parents came home and found his room locked. They broke the door open and saw Ajay lying unconscious," Senior inspector Rajendra Patil said.
According to police, on Tuesday morning, the four accused — Sharif Shaukatali, 21, Shahzad Ali, 20, Saddam Shaikh, 18, and main accused Niyaz Hashmi, 19 — had asked Ajay to get them some cigarettes.
The victim who had left the house to buy the cigarettes sensed something wrong and stood outside and tried to overhear the conversation among his friends.
Police said that Ajay heard the boys planning a robbery at his house as they wanted to steal gold ornaments, the Hindustan Times newspaper reported.
When he confronted them, the boys had an argument with him, which led the accused slitting his throat and hitting his head with a blunt object three-to-four times, the police said.
"Three of the accused have prior theft cases against them. They will be produced before a magistrate court on Wednesday," Assistant inspector Sohan Kadam said, according to the Hindustan Times newspaper.
Earlier on 24 September, a man from Mumbai was arrested after he allegedly slit the throat of his 37-year-old friend who constantly nagged him to go for 'wife swap', police said.