Video footage has emerged in which the wife of Keith Lamont Scott is repeatedly heard telling officers her husband was not armed, before they opened fire and shot him dead. Scott, 43, was killed in North Carolina on 20 September by police officers, who claimed he was holding a firearm.
The victim's family has, however, maintained he was unarmed and was holding the Islamic Holy book, the Quran.
In the 2 minute video, taken by his wife Rakeyia Scott who was at the scene, she is heard repeatedly pleading with the officers saying: "Don't shoot him, don't shoot him. He has no weapon."
An officer can be heard saying: "Hands up!" and repeatedly shouts at him to "drop the gun" to which she replies that her husband has a brain injury as a result of a car accident last year.
"He has a T.B.I. He's not going to do anything to you guys. He just took his medicine," she says.
Mrs Scott then calls out to her husband, telling him to get out of the car. At that moment the officers open fire. While the shooting is not caught on camera, the father-of-seven is seen lying face down on the ground while his wife says: "He better live".
The shooting was also captured on a police body camera video and a dashboard camera video, however North Carolina police has so far refused to release the footage fearing it might inflame the already volatile situation if 'taken out of context'.
While police have previously said that a gun was found next to Mr Scott's body according to BBC News Charlotte Mayor Jennifer Roberts told reporters the video was "inconclusive" as to whether Mr Scott was holding a gun.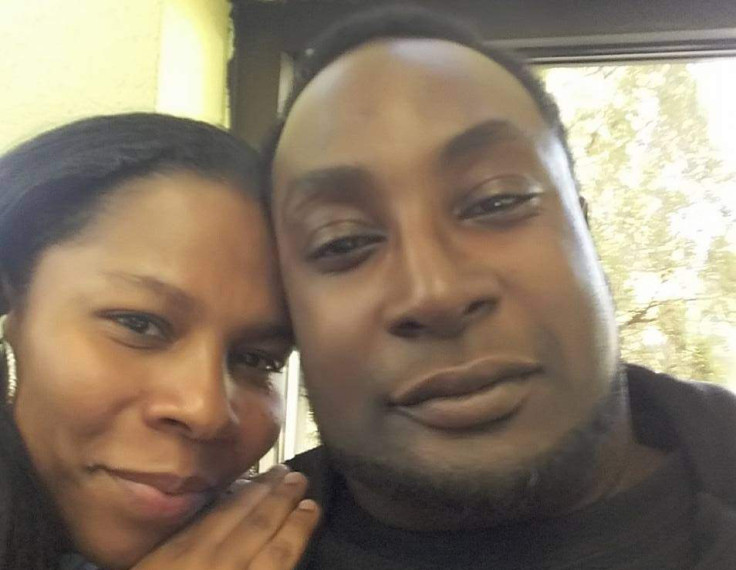 The latest shooting has sparked three nights of protests in Charlotte, prompting North Carolina's governor to declare a state of emergency and impose an overnight curfew on the city.
Demonstrators took to the streets calling for the police video to be released. The city's police chief and mayor have both said that the footage is likely to be released at some point Sky News reports.
Several hundred National Guard troops were deployed to maintain order in the city in the wake of the latest US police shooting of a black man.