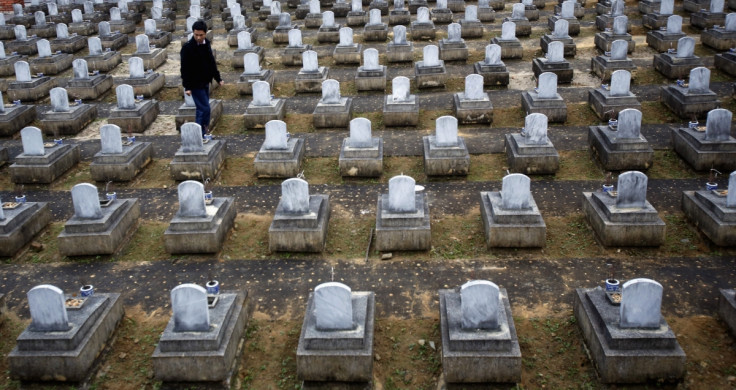 A Vietnamese court has sentenced seven people to up to life in prison after they falsely claimed they had discovered the remains of dead Vietnam War soldiers and cheated 12 families and a charitable fund out of over £200,000. In an elaborate scam, 56-year-old Nguyen Van Thuy, was found to have stolen more than 70 sets of dead soldier's remains from unnamed graves and then set up fake graves buried with fake personal effects.
Thuy, who claimed to have paranormal powers, was convicted of fraud and infringement on graves and given life in prison after a one-day trial. His wife and four relatives received sentences ranging between 5 to 25 years on the same charges, while a remaining defendant was given a one-year suspended sentence.
The court had heard how Thuy and his accomplices cheated roughly £235,118 from a not-for-profit fund set up by the Vietnam Bank for Social Policies and the families, who he charged a fee for "finding" the dead and missing soldiers.
The fake graves buried with fake personal effects, such as water containers and helmets, and bore the names of the dead soldiers the families were seeking. Presiding Judge Vo Ngoc Mau, of Quang Tri province, also ordered Thuy to compensate the bank and each of the families who were cheated.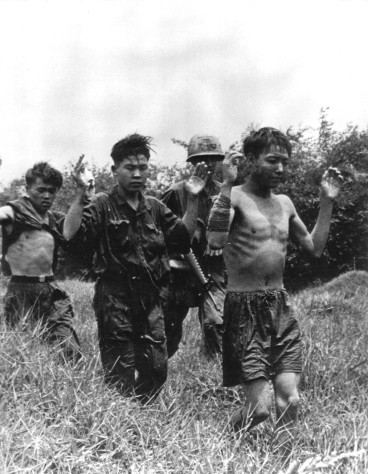 Mau said in the South China Morning Post: "Their crime is very serious. It hurt the families of the soldiers killed in action and hurt the nation as a whole."
The Vietnam War, which ended in 1975, claimed the lives of more than one million Vietnamese soldiers. At least 200,000 of their bodies remain missing, while the remains of an estimated 300,000 Vietnamese soldiers have been buried in unnamed graves.
One of those defrauded, Nguyen Thi Tinh, told the court that her family paid a fee of 100 million dong (£3,000) to Thuy and was "amazed" when she was told her fathers remains were found. The state-run Laborer newspaper quoted her as saying: "When the remains were dug up, we were amazed to see the name of my father on the personal effects and his unit.
"Our family was very moved and no one had any suspicion. But we felt distressed when we were informed by the police (about the scam)."