At least 13 people are feared dead following a fire at a karaoke lounge in Vietnam's capital on Tuesday (1 November). The country's prime minister has ordered a probe into the cause of the accident and punishment for anyone who violated the law, reports say.
The blaze broke out at the eight-story building in Cau Giay district on the outskirts of Hanoi on Tuesday (1 November) afternoon. It quickly spread to nearby buildings housing restaurants and other bars, burning a car and many motorbikes on the street, local online news media VnE Express reported.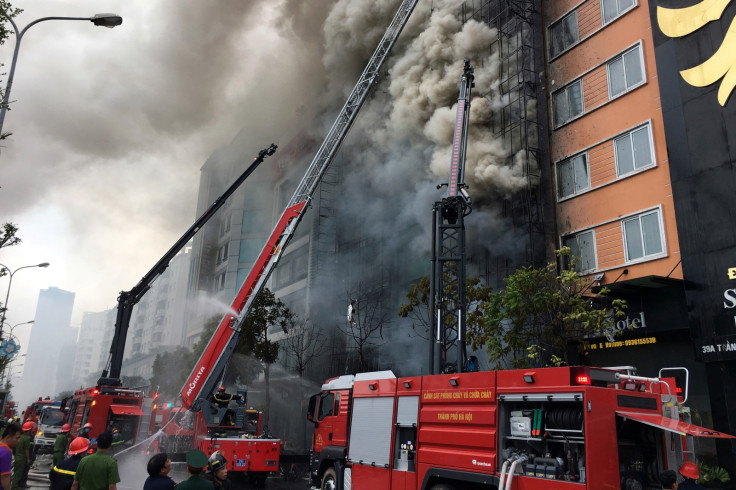 State media quoted a guard at the karaoke bar as saying that the fire started at a sign board.
It reportedly took the fire fighters more than two hours to douse the flames and allow rescuers to start searching for victims, Reuters reported the Vietnamese government as saying on Wednesday (2 November). The fire had resulted in clouds of black smoke filling the air.
Two police officers were reportedly injured during the search and rescue operation.
Prime Minister Nguyen Xuan Phuc "instructed Hanoi police to soon investigate and find the cause as well as to deal strictly with any violations," the government said in an earlier statement. He also urged the Hanoi city government to suspend any karaoke bars or restaurants that fail to adhere to fire safety regulations.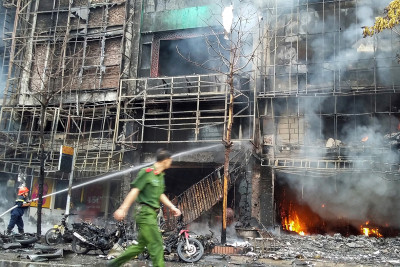 Authorities in charge of fire fighting have also ordered an inspection on fire preventing measures in public places and in major cities across the country, concentrating on karaoke bars, discotheques, other bars and restaurants, the government said.
Karaoke bars are said to be popular in Vietnam, however, fire drills are not conducted regularly, Reuters reports.