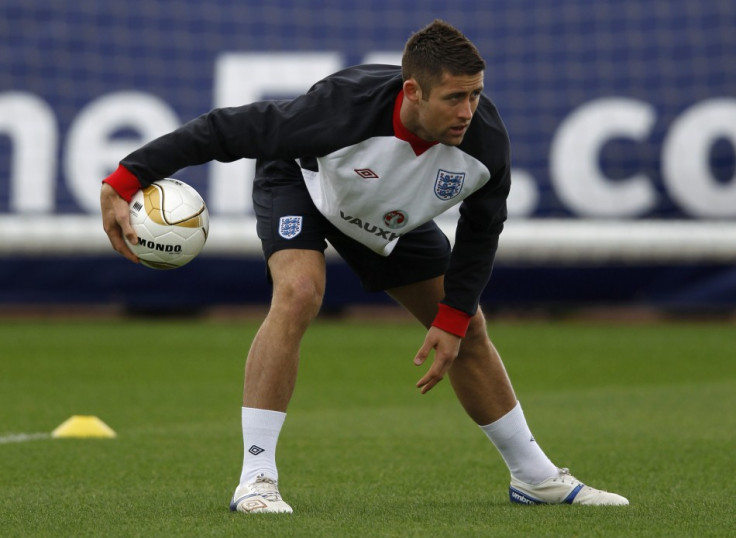 Chelsea are still working out the finer details of a deal with Gary Cahill for the England international to move to the club, according to Andre Villas-Boas, with the defender close to leaving Bolton.
Last week Owen Coyle revealed that Bolton had agreed a fee with the Blues for a transfer, but personal terms are yet to be agreed to for Cahill, whose contract at his current club runs out in the summer.
It was thought that Bolton might hold on to Cahill for the rest of their campaign, with the club struggling to avoid the relegation zone. But at the risk of letting him go for free at the end of the season, the side have decided to do a deal with Chelsea.
Press outlets went into overdrive at the confirmation of talks from Coyle, but Andre Villas-Boas insists that an agreement is far from finalised, even though many were expecting Cahill to sign on the dotted line for Chelsea on New Years' Day.
"It's an ongoing process. I never thought it would be solved quickly," he said on the matter.
Villas-Boas has admitted in the past that he admired Cahill, calling the 26 year old an 'interesting player'. Chelsea are on the lookout for a defender, particularly after Alex handed in a transfer request at the club towards the end of the year.
Tottenham have been chasing Cahill for a while, but the north London club would be unable to offer the wages that Chelsea can. Harry Redknapp has faced the same problem purchasing players in the past, with the Spurs manager claiming that the reason Juan Mata chose the Blues over his side was that he could make a great deal more money out of a move to Stamford Bridge.
Pundits will be watching Cahill's progress at Chelsea very closely, with some arguing that the star is unproven in a top team. But Villas-Boas has complete confidence in his top target, telling reporters last week: "I think Gary's technical attributes are immense. His pace is fantastic.
"He's a player who has been playing magnificently well at international level, normally alongside John Terry.
"He can make this jump but we are still very far away in terms of agreement with the player. I'm not sure if he is going to join us or not."
Cahill is just the start of Chelsea's transfer business this month. With deadline day still four weeks away, and the club facing exits from numerous players for other clubs and the Africa Cup of Nations, Villas-Boas will no doubt be very busy as the young manager's second window at the club rolls around.