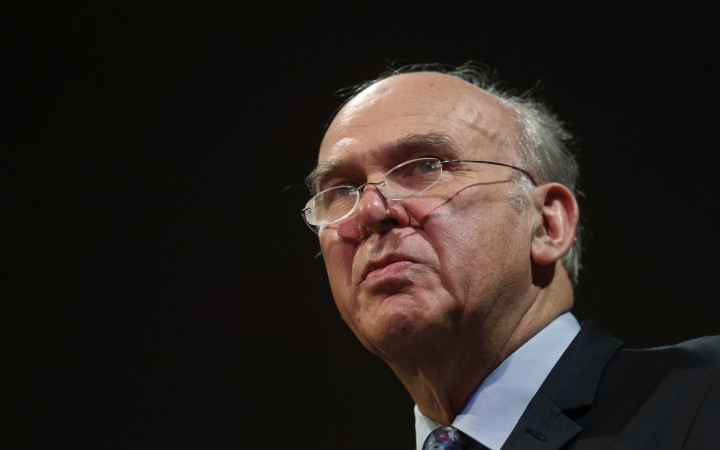 British businesses, trade unions and employees have been called upon to help identify and close potential loopholes in the rules around controversial zero-hours contracts.
Business Secretary Vince Cable made the plea as part of a consultation to find out whether a "minority of unscrupulous employers" may attempt to circumvent a planned ban, which comes into effect this autumn, on exclusivity clauses in zero-hours contracts.
Exclusivity clauses prevent workers on zero-hours contracts from taking work elsewhere even when their employer offers no work.
"We are tightening the screws on rogue employers who try to abuse workers on zero-hours contracts," said Cable.
"We want to give individuals the chance to find work that suits their individual circumstances whilst also giving employers the confidence to hire and create new jobs."
The consultation seeks views on the best method to prevent this from happening, and asks people whether they think this route may be exploited and whether the government should take pre-emptive steps.
It also proposes options, such as civil penalties, that workers could use to seek justice if they are treated unfairly by their employer because they found work elsewhere while on a zero-hours contract.
The government also announced that business representatives and unions would work together to develop sector-specific codes of practice to help guide the fair use of zero-hours contracts.
"We have seen a rising tide of insecurity in the workplace since David Cameron came to office, with his government watering down the rights at work of every working person in this country," said Chuka Umunna, Labour's shadow business secretary.
"So it is unsurprising the government has put forward the minimum it thought it could get away with to deal with exploitative zero-hours contracts.
"Their measures simply do not go far enough."
The announcement comes after the Office for National Statistics said that there were more than 1.4 million zero-hours contracts used by employers between October and December 2013.
The government said 125,000 of the 1.4 million contracts had an exclusivity clause.
Elsewhere, research from the Chartered Institute of Personnel and Development revealed that zero-hours workers, when compared to the average UK employee, are just as satisfied with their job.
The industry body, which questioned more than 2,500 workers in 2013, found that six in ten (60%) of respondents on zero-hours contracts were happy with their job.
In contrast, 59% of workers not on such an employment agreement said they were happy with their job.
The study also found that zero-hours contract workers were happier with their work-life balance than employees not on such contracts (65% vs 58%), and less likely to think they are treated unfairly by their organisation (27% vs 29%).