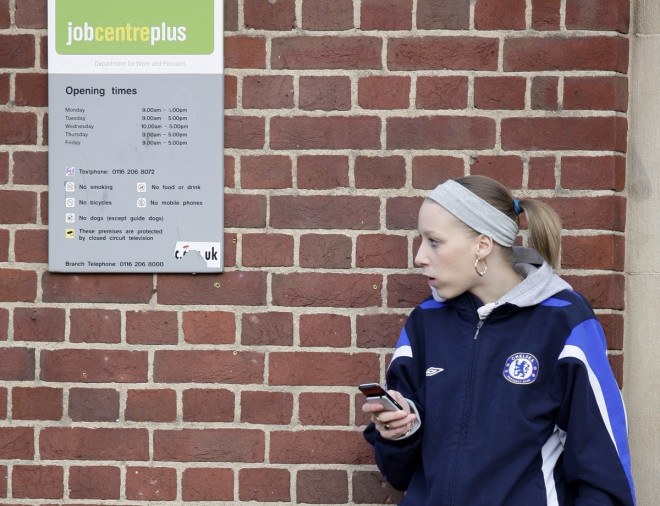 UK unemployed people could risk losing their benefits if they turn down controversial zero-hours contracts.
The government has said that claimants of Jobseeker's Allowance (JSA), which is at least £57.35 a week, can no longer decline to turn down the employment contracts which do not guarantee any work down.
The change has come under the Department for Work and Pensions' (DWP) new universal credit scheme and was revealed in a letter from Employment Minister Esther McVey in the Guardian.
The move means out-of-work benefit recipients could lose more than three months' worth of payments if they choose not to take up a zero-hours contract.
The news comes after the Office for National Statistics (ONS) revealed that British employers used around 1.4 million zero-hours contract in early 2014.
The employment contracts have garnered political attention.
The Business Secretary Vince cable has ruled out banning the agreements, but argued against "exclusivity clauses".
Labour's Ed Miliband has promised to crackdown on zero-hours contracts if his party gains power after the 2015 general election.
Miliband will promise to ban the "worse abuses of the system" by enabling workers to be free to work for other employers, have a right to compensation if shifts are cancelled at short notice and, among other things, not be obliged to be available outside contracted hours.
The government is currently reviewing the contracts after a public consultation and is expected to report soon on the issue.
A DWP spokesman said: "With Universal Credit, claimants will not be required to sign up to exclusive zero hours contracts. As now, if there's a good reason someone can't just take a particular job they won't be sanctioned.
"But it is right that people do everything they can to find work and that we support them to build up their working hours and earnings. The average zero hours contract provides workers with 25 hours of work a week - and can lead to long-term opportunities.
"Universal Credit payments will adjust automatically depending on the hours a person works to ensure that people whose hours may change are financially supported and do not face the hassle and bureaucracy of switching their benefit claims."
Case Study: Rebecca, a social care worker based in Wales

(Reuters)

Rebecca works for a private company supporting young adults with complex care needs. She is on a zero-hour contract and her hours vary enormously. For example, one week she worked 28.45 hours, and then the next she clocked-up 56 hours. Rebecca says the amount of hours she will work is a surprise every week.

But the families of the people Rebecca and her colleagues support do not understand why they are on a zero-hour contracts. This is because the clients' care needs will not decrease – they will only ever increase.

With constantly varying hours, Rebecca explains she cannot budget. She and her family are in social housing, she can claim housing and council tax benefits. But Rebecca would prefer regular hours so she can arrange appropriate childcare.

At the moment her partner is unable to work as he cannot commit to set hours. Rebecca wants the government to make companies offer a minimum of 16 hours per week for employees on zero-hour contracts unless workers ask for less in writing.