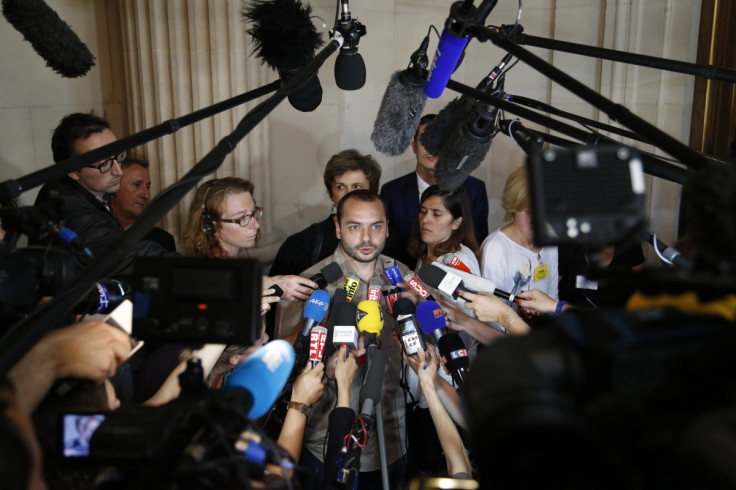 In the last twist of a legal battle that has torn a French family apart, Europe's top human rights court has ordered France to continue life support for a man who has remained in a vegetative state for six years, hours after a court in Paris allowed them to let him die.
In a highly unusual late-night decision, the European Court of Human Rights (ECHR) ruled that doctors at a hospital in the northeastern city of Reims must continue feeding and hydrating Vincent Lambert.
The ruling came in favour of Lambert's parents who lodged an urgent appeal after France's top court decided it was lawful to let the 38-year-old die as he has no hope of recovery.
ECHR said the French government must ensure Lambert is kept alive artificially until judges in Strasburg have fully considered the case in its merit.
Earlier in the evening, the Council of State in Paris said that the man had made it clear he did not want to be kept in a vegetative state and doctors could therefore withhold treatment.
The ruling was hailed by his wife, nephew and six siblings who had engaged in a lengthy legal battle to allow him rest in peace.
"Vincent's wish not to continue living this way has been heard," Lambert's wife Rachel told AFP after the French court's decision. "This is an important and decisive step in my fight for respecting my husband."
Lambert's parents, who are fervent Catholics, deeply disagreed with the rest of the family and appealed to the ECHR.
"Viviane, Vincent's mother, was in tears at the death sentence handed down by the Council of State. Her tears were dried by the European court," said one of their lawyers, Jérome Triomphe.
Lambert fell into a deep coma following a 2008 motorcycle accident that left him tetraplegic.
Doctors said he has minimal consciousness, feels pain and moves his eyes but is not able to communicate in any way. It is not known if he is able to understand what happens to and around him.
Lambert's wife Rachel and one of his brothers maintained that before the accident he had repeatedly expressed he preferred death to a life in such state.
However he didn't leave any written statement. Doctors said that at one point he refused to allow his mouth to be wiped, signalling his desire to be left alone.
Euthanasia is illegal in France, but a 2005 law allows doctors to withdraw care in cases where it is deemed that life is being "artificially" prolonged through "unnecessary or disproportionate treatment".