Viral Catcalling Video '10 Hours of Walking In New York' Remade in Mumbai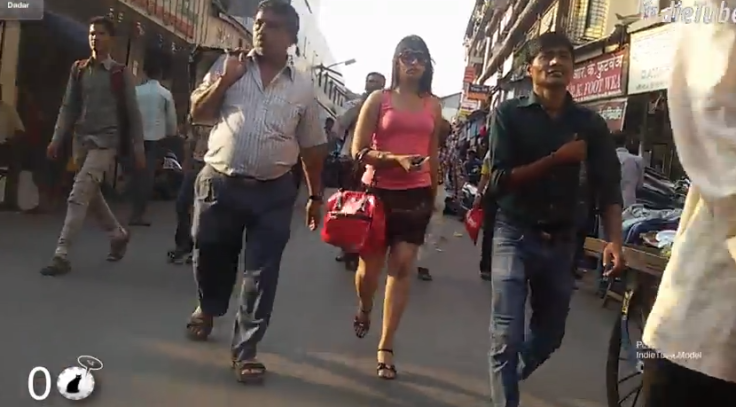 Following the popularity of the '10 Hours of Walking In New York City' video, India's IndieTube decided to embark on their own version of the viral video with surprisingly contrasting outcomes.
The video begins with a statement that reads: "Ten hours of silence walking on the streets of Mumbai covering almost all the densely populated areas, wearing a top and a short skirt."
Dressed in a pink tank top and a short skirt, Pooja Singh starts her journey on the streets of Mumbai, but was not catcalled or harassed even once, in stark contrast to the New York video where the subject, Shoshana B. Roberts, was catcalled over 100 times in 10 hours.
Singh does attract stares and glances here and there, but no derogatory remarks are exchanged.
A message at the end of the video reads: "Not even a single incident of woman street harassment took place in a city that has diversified culture, demographics and economy. The female citizens are safe, respected and treated unbiased in this city, which never sleeps."
The video was hailed by Indians across the globe and attracted some interesting remarks on social media.
Okay. Not to hurt any feelings but they needed a better 'catwalking' woman for the 10 hours on mumbai roads video.

— Vivek (@bhibhek) November 10, 2014
Indian version Of NYC video. A Girl Walks Around Mumbai For 10 Hours. And Proves That Not All Men Are The Same. https://t.co/IzXtRkQxRI

— ❝Arshie Qureshi❞ (@ArshieQureshi) November 13, 2014
In Delhi She would be kidnapped in10 Minutes #Proud 10 hours of walking in mumbai as a http://t.co/IubJAUG7bf: http://t.co/0eMkx38CSg

— Arshit Pathak (@arshpath) November 12, 2014
© Copyright IBTimes 2023. All rights reserved.