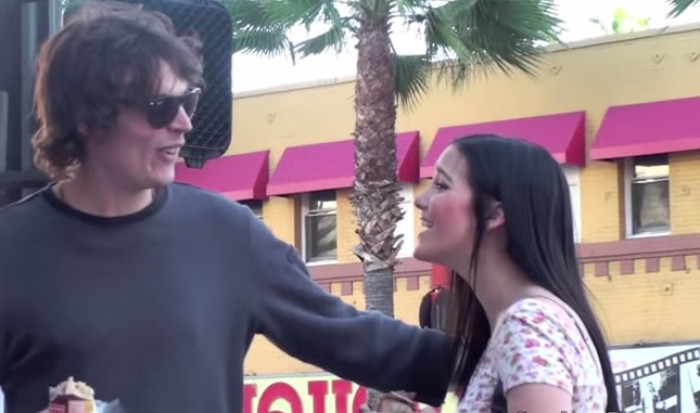 A viral video claiming to show a number of men attempting to take advantage of a drunk girl walking through Los Angeles was staged and the men told what to do, according to reports.
The video, Drunk Girl In Public (Social Experiment) by Stephen Zhang, has been viewed nearly seven million times after it was uploaded to YouTube on 8 November.
The video, which follows on from the popular New York 'catcalling' video, features actress Jennifer Box pretending to be drunk by staggering around during the day and drinking out of a brown paper bag while attempting to find her way home.
During the four-minute clip, a series of men approach Box in the street and offer to take her back to their home or vehicle, and even offer her more alcohol even though she is apparently inebriated.
The video is meant to highlight the shocking behaviour some men exhibit when they see an severely intoxicated woman and how quickly they attempt to take advantage of them.
However, some of the men featured in the video have now come forward to claim they were told to act in this way by the video's producers and were in fact appearing in a "comedic, hidden camera" show.
A source who worked closely with the production of the clip told The Smoking Gun (TSG) all the men who appeared in the video were approached by Zhang and his "sidekick" Seth Leach.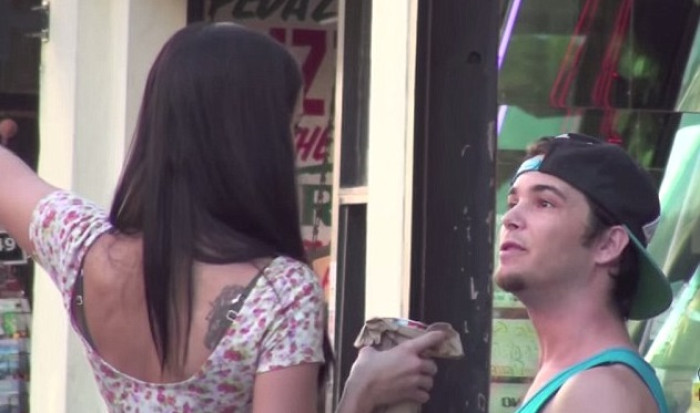 One of the men who appears in the video, Josh Blaine, seen wearing sunglasses in the clip, said he agreed to take part in the video "as a favour for some camera crew" after being told it was supposed to be a "funny skit".
Another man in the video, Mike 'Mokii' Koshak, who is seen offering the woman more beer, wrote on his Facebook page that the video is not an actual representation of true events.
He added: "Just to let people know, the video that has me in it that's going around the web was all staged and all of the people in it were acting. Please try to refrain from posting or tagging me in this video, as it was staged [it] does not portray myself or any of the other people in it correctly."
Leach, 22, then sent Koshak a private Facebook message, seen by TSG, in which he acknowledges that the video was staged.
Leach wrote: "Yo dude, totally cool with you telling everyone we came up to you and you acted the part for the video. We deal with these situations all the time.
"The important thing to consider, is that this video is going to get you well known and have a future with us and our company."
After promising Koshak a night of free drinks for taking part in the video, Leach adds: "Just go with it dude, you are in our team now and we will take care of you."
Zhang, who is the CEO of marketing company HYGO, has created a series of viral videos which claim to show real life situations, many of which he promotes via his Facebook page which has more than 1.7 million Likes.
IB Times UK has contacted Zhang for comment regarding the allegations that his latest video was staged.