An unnamed Virgin Galactic SpaceShipTwo pilot has been killed, and another seriously injured, after the spaceship experienced "serious" in-flight problems during a test flight at Mojave Air and Spaceport, near Los Angeles.
Virgin Galactic tweeted the spacecraft had been "lost" and local fire crews were curently heading to a location in the Mojave Desert after a report of a crash in the Cantil area.
Local law enforcement agencies have reported that one of the pilots has been died, while the other is seriously injured. Virgin Galactic has not confirmed this nor the identity of the pilots.
Eye witnesses reported seeing parachutes coming from the spacecraft – the VSS Enterprise – and debris has been found in the desert.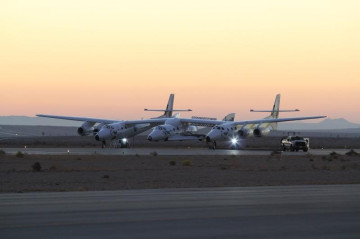 Blogger and eyewitness @spacecom tweeted: "Ss2 [SpaceShipTwo] had trouble with engine burn, blew up, came down in pieces near Koehn Lake.
"Saw one of crash sites. Body still in seat.
"From what I could tell, motor fired and then stopped then fired again. I think that's what happened."
The craft was about 45 minutes into a test flight flying at about 50,000ft when it experienced difficulties.
SpaceShipTwo spent more than three hours on the Mojave runway as mechanics assessed if the weather was right for flight.
It finally got the go-ahead at 9:19am local time.
The WhiteKnightTwo carrier aircraft, which carries SpaceShipTwo to release it at altitude, landed safely.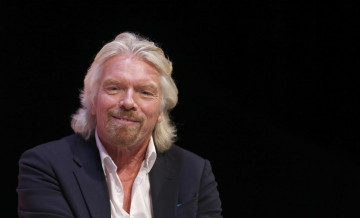 Approximately 700 would-be space tourists have paid $250,000 (£157,000) to travel into space on the Virgin Galactic service.
Virgin Galactic had said SpaceShipTwo's first trip to an outer-space altitude could have taken place before the end of the year.
Virgin Galactic had planned on flying a fleet of five SpaceShipTwo craft. Until today on the VSS Enterprise and VSS Voyager had been built, although the Voyager has never been flown.
The incident will come as a major blow to billionaire Richard Branson, whose Virgin Group owns Virgin Galactic.
It was Branson's dream to send space tourists into outer-space in the six-passenger spacecraft.