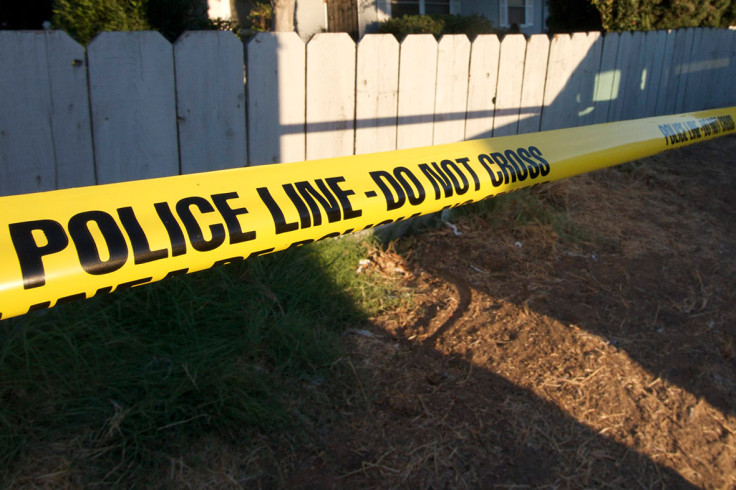 A Virginia couple appeared in a Fairfax County court on 12 May to describe their harrowing encounter with a man who attacked them and held them hostage in their home for hours in early November.
Leo Fisher, 61, testified a man posed as a police officer, Tasered Fisher, forced himself into the couple's home and subjected Fisher and his wife Susan Duncan to hours of strange interrogations.
After three hours of interrogating the couple about the Fisher's law firm and it's employees, the man, identified as 31-year-old Andrew Schmuhl, separated the two.
"He jumped on top of me," Fisher told the court, according to the Washington Post. "He put a pillow on my head and slit my throat."
Duncan said after Schmuhl attacked her husband, he turned his attention to her. This time, he pointed a gun directly at Duncan.
"I felt the bullet, and I fell," Duncan said. The shot grazed her scalp before getting stuck in the ceiling, the Post reported. Duncan testified Schmuhl then stabbed her repeatedly in the upper body until she pretended to be dead.
During the attack, prosecutors said Schmuhl repeatedly called his wife and alleged accomplice, 30-year-old Alecia Schmuhl.
According to the Washington Post, this was the first time the couple publicly commented on the violent and strange incident. The couple's testimony was heard during the preliminary hearing for Andrew and Alecia Schmuhl.
Prosecutors claimed the Schmuhls attacked Fisher and Duncan as revenge for Alecia losing her job at Fisher's Arlington law firm, Bean, Kenney & Korman.
A judge determined that there was sufficient evidence to move the case forward to a grand jury. Andrew and Alecia Schmuhl are each charged with two counts of abduction and two counts of malicious wounding, according to WUSA9.