Republican candidate Senator Rand Paul's son pleads guilty to driving under the influence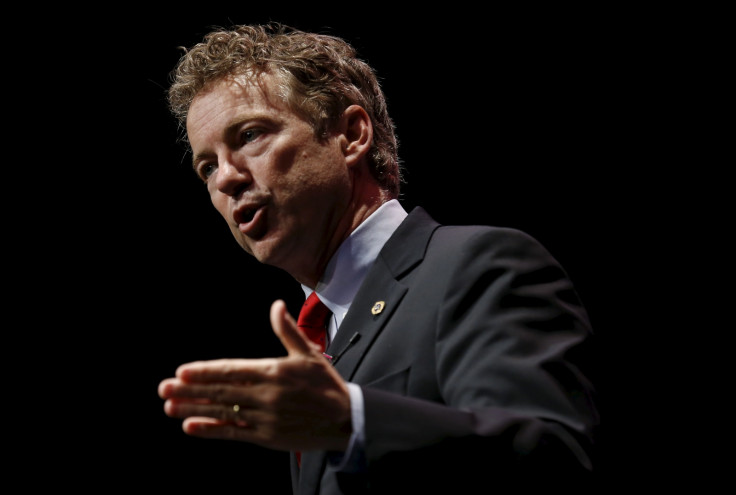 Republican presidential candidate Rand Paul's son pleaded guilty to driving under the influence on 12 May.
According to the Associated Press, William Hilton Paul entered his guilty plea in a Kentucky district court. The University of Kentucky senior was ordered to pay $718 (£460) in fines and court fees and attend a safe-driving programme. Paul's driving licence is also suspended for 45 days.
The NY Daily News reported that the younger Paul drove a 2006 Honda Ridgeline into a parked vehicle on 19 April. According to the incident report, he smelled of alcohol, had slurred speech and became "belligerent" with officers. No one was inside the parked vehicle.
Paul was taken to University of Kentucky hospital and treated for minor facial injuries before being released by police.
The 22-year-old has a long record of breaking the law. Paul was charged with underage drinking, disorderly conduct and simple assault against a female flight attendant in 2013. However, those charges were later dropped.
Paul was also cited for being a minor in possession of alcohol at Keeneland Race Course later in 2013.
Rand Paul, a Senator of Kentucky, is running for the Republican nomination in the 2016 presidential election. A campaign spokesman for Paul said that the presidential candidate does not comment on private family matters.
© Copyright IBTimes 2023. All rights reserved.