Augmented reality headsets: Intel may be taking on Microsoft, Google, Oculus and HTC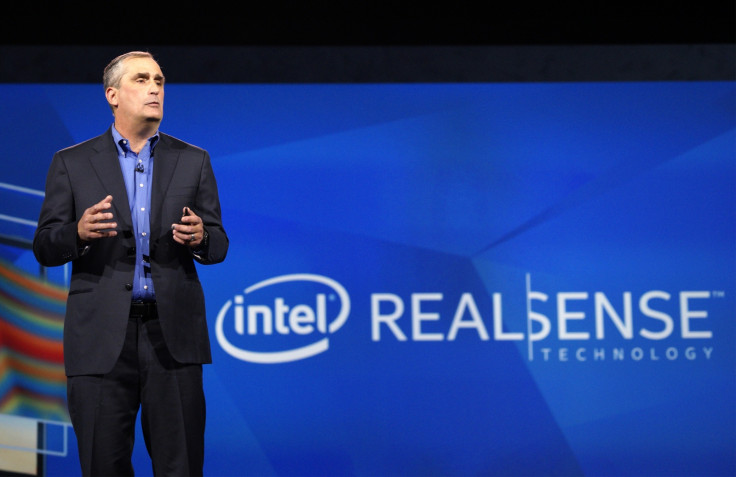 Intel may be entering the fray alongside Microsoft, Google, Oculus and HTC following reports that the company is working on an augmented reality (AR) headset. Intel is said to be developing a reference design that uses its proprietary 3D camera technology that it can then sell to other manufacturers.
With the big players having thrown down the gauntlet in the virtual reality (VR) wars, other companies hope they too can ride the wave caused by the launch of devices such as the Oculus Rift, HTC Vive, Gear VR and Microsoft HoloLens. According to the Wall Street Journal, Intel plans to integrate its RealSense 3D camera technology into a framework unit that third parties can then use launch their own AR propositions.
Intel's RealSense camera consists of the lenses that work together as one to mimic something akin to the human eye. The technology combines a 1080p HD camera with an infrared camera and infrared laser projector, which together are able to more accurately gauge distance, gestures and pick out faces and objects from the background. Amongst the suggested use cases for RealSense, Intel believes the technology could be applied to drones to make them safer by enabling them to intelligently avoid collisions, an issue that has become a growing concern amongst aviation authorities.
WSJ notes that Intel is particularly well-positioned to take advantage of the AR market due to the company's focus on moving beyond traditional chips and transistors to a more immersive computing experience. With an increased focus on innovation, Intel has been diverting more of its efforts towards developing special-purpose technology for new markets, RealSense included. Because of this, the company has an ideal toolkit for manufacturers who want to get into the AR/VR game but are lacking the technical know-how to do so with aplomb.
If these reports turn out to be true, Microsoft and fellow AR/VR proprietors may soon find themselves jostling for space with all manner of rival products. That being said, it's up to the device manufacturers themselves to put Intel's tools to good use.
© Copyright IBTimes 2023. All rights reserved.