Microsoft has announced a new game for its augmented reality headset the HoloLens, and it stars Conker – the foul-mouthed creation of legendary game studio Rare. It seems however, that Conker won't be the R-rated squirrel we know and love.
Young Conker is a platforming game that takes place across real world environments. "Guide a playful, pint-sized hero through your world in an ever-changing adventure game that highlights the fun of playing in mixed reality," states the description on Microsoft's reveal video (embedded below).
"Levels change and adapt to your environment, so you can play the same level in different rooms for a unique experience every time." In the video, a newly-designed Conker is seen running across walls and over objects, collecting coins and defeating enemies.
The video also makes clear how limited the device's field of view is. The majority of footage showing off what the game will look like includes a box within the screen depicting the limited view users will have when using the kit. We've included an example below.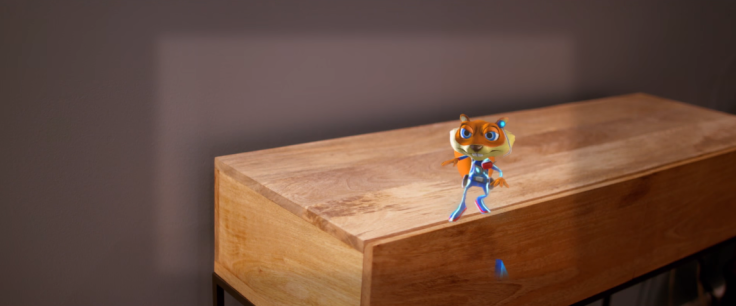 The limited field of view has been a persistent problem for Microsoft since it first revealed the HoloLens headset in January 2015. Young Conker isn't the first game to be shown off with the augmented reality tech. In October Microsoft showed off Project X-Ray at its annual product keynote.
Conker is a creation of Banjo Kazooie and Goldeneye developers Rare, whose most famous appearance came in N64 title Conker's Bad Fur Day - a platformer with foul language and adult themes that became something of a cult classic.
For all the latest video game news follow us on Twitter @IBTGamesUK