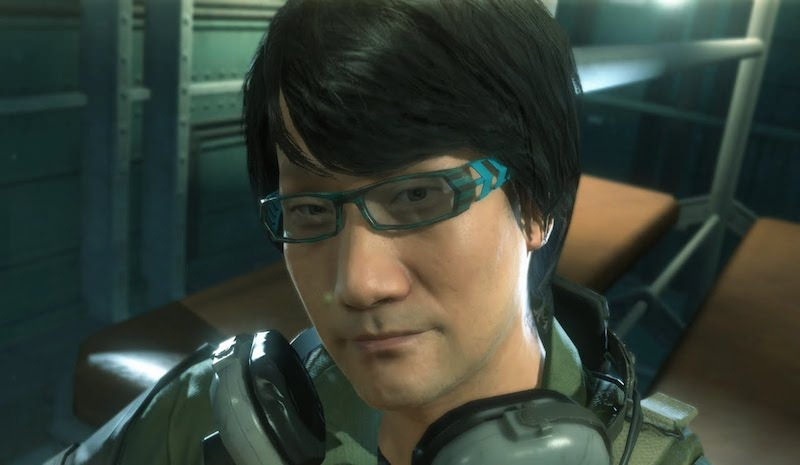 Metal Gear Solid creator Hideo Kojima offered his thoughts on virtual reality, revealing that he – like so many other developers – believes it will have a huge impact not just on games but other aspects of everyday life.
Kojima made the comments during a keynote talk with Mark Cerny – who was lead system architect for the PS4 – at the Develop: Brighton conference on the English coast, ahead of the 2016 Develop Awards tonight (13 July) at which he'll receive the Development Legend award.
"This year VR is definitely something that's on everyone's minds," said Cerny to Kojima. "Do you feel that VR will change games? Do you have any interest in it as a game creator?"
Kojima, via his translator, replied: "More than one hundred years ago movies appeared and changed many things. We still have movies, on smartphones now, but we're still tied to this square frame.
"With VR we're able to get rid of that frame and you can look 360 degrees. That alone makes it something completely new that will make a huge difference; that will allow many, many things to change.
"With VR I see a lot of these mini-games... maybe people are a little overwhelmed by – maybe you could call it VR shock – but this tech will make it into people's houses, into everyone's lives, and they will stay there.
"As long as there are people thinking up new ideas with this technology will come up, and this will change so many aspects of life, and from all these changes I want to focus on the changes we can make in entertainment."
Virtual Reality has dominated the gaming landscape this year, at least in terms of discussion. The HTC Vive and Oculus Rift launched earlier this year on PC, and in October Sony will launch the PS4-supported PlayStation VR headset.
Kojima, who left Konami and the Metal Gear series behind late last year following Metal Gear Solid 5: The Phantom Pain, revealed his next project at E3 in June. Death Stranding stars Norman Reedus and, well, aside from a bonkers trailer, that's all we really know. Cerny, with whom Kojima has a great friendship, is the game's technical producer.
The game is being made for release on PS4 and PC. It's not yet known whether the game will incorporate VR in any way.
For all the latest video game news follow us on Twitter @IBTGamesUK