Vivienne Miedema and UN Women urge FIFA to strive for gender equality in football
Vivienne Miedema and UN Women are fighting for improved pay and playing conditions for professional female footballers.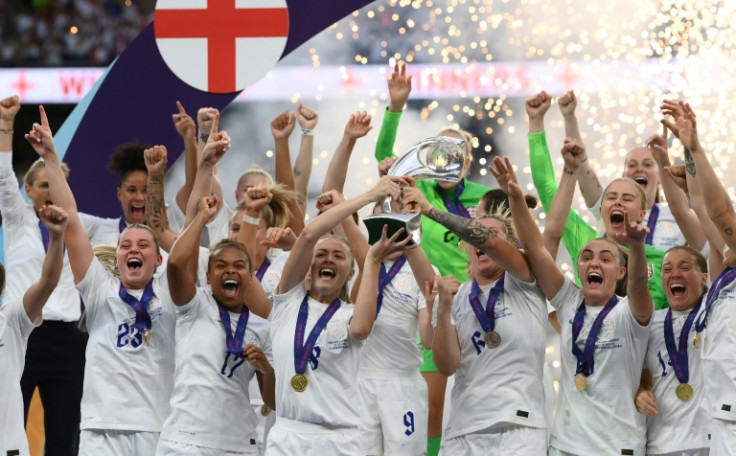 The Women's World Cup is expected to be watched by more than 2 billion people, making it the largest audience for a single women's sport in history and an opportunity to celebrate women's achievements in all sports.
The high viewing estimate is also a chance to advocate for gender equality in sports, according to the UN.
Due to the lack of advocacy for women's football in comparison to the men's game, several female footballers work part-time jobs or study alongside their professional football careers as they are forced to have a backup career path.
Despite winning the UEFA European Champion in 2022, a tournament which gained a global cumulative live viewership of 365 million, the England Lionesses and other female footballers continue to struggle with fewer professional opportunities, fewer brand sponsorships, less media coverage, unequal playing conditions and a large gender pay gap.
To address some of the challenges that these female athletes face, UN Women has collaborated with FIFA. The first call of action is to "recognise gender equality as a fundamental human right and as critical for a peaceful and sustainable world", while the second focuses on ending violence and abuse against women worldwide.
In July 2023, it was reported that the Head Coach for Zambia's women's football team, Bruce Mwape, is under investigation by the Football Association of Zambia following allegations of sexual misconduct.
An anonymous player from the Zambian women's team revealed: "If he wants to sleep with someone, you have to say yes. It's normal that the coach sleeps with the players in our team."
Mwape has since been referred to FIFA and the police for the second time.
The huge gender pay gap is another struggle that female athletes are also tackling amid the 2023 World Cup.
29 per cent of international female footballers said that they had not received any payment from their national teams. Although the Zambian men's team have never qualified for a World Cup, the male players are currently the most expensive squad in Southern Africa valued at €48 million Euros.
In the run-up to the 2023 World Cup, which is currently being co-hosted by New Zealand and Australia, FIFA announced that every individual competing in the group stage will earn $30,000. However, the payment is expected to be transferred to the federations, which regularly results in lower individual payments for female players.
In the Men's World Cup, the nations that participated in the group stages received $9 million.
This year Jamaica's women's team were forced to finance themselves for the World Cup after having their funding ceased in the last 15 years. Havana Solaun who plays as a midfielder for Jamaica and Houston Dash, asked her mother to set up a GoFundMe page called 'Reggae Girlz Rise Up'. The page raised $50,000 to help cover the costs of competing.
Speaking of the vast number of ACL injuries and the rapid increase of intense training sessions amongst professional football players, Arsenal and Netherlands striker Vivianne Miedema said: "It says enough that the injuries have increased over years, while the games have been increasing.... Medical teams, clubs, national teams, they've not had the time and the capacity to develop with the new schedule."
The all-time leading scorer added: "We need help from above, I think it's down to FIFA and UEFA to say 'okay till here and not any further', but they won't because for them it's about marketing, it's about money, it's about trying to get as many games in as possible within this space and time to just make money."
Miedema concluded: "We're not protected, so you see a lot of players and coaches speaking out... But as long as FIFA and UEFA don't want to do anything with it, we are quite stuck."
© Copyright IBTimes 2023. All rights reserved.