Vocal critic of Prince Harry, Meghan Markle denies sexual allegations
Dan Wootton allegedly faked his online identity to offer male colleagues tens of thousands of pounds for naked pictures.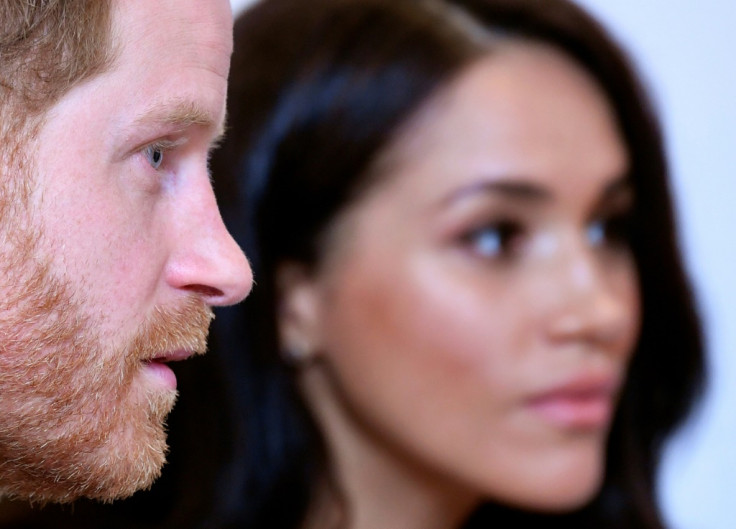 An outspoken critic of Prince Harry and Meghan Markle has denied criminal allegations made against him by fellow male colleagues. He has been accused of catfishing.
Dan Wootton, who hosts his own show "Dan Wootton Tonight" on GB News, has been accused of using a fake online identity to offer colleagues tens of thousands of pounds for naked pictures. Online publication Byline Times presented a host of evidence from its three-year special investigation of the TV presenter, including victims' testaments to the Metropolitan Police (MET) in June, but the police have yet to launch a formal investigation.
The 40-year-old has since denied the allegations on Tuesday. He told viewers during the opening monologue of his show, "I have made errors of judgement in the past, but the criminal allegations made against me are simply untrue. I would like nothing more than to address those spurious claims, I could actually spend the next two hours doing so. But on the advice of my lawyers, I cannot comment further."
Wootton shared that he has "been thinking much over the past few days about the current state of social media, where any allegation can be made in an attempt to get someone cancelled but it is impossible to defend yourself against thousands of trolls."
He continued, "Who doesn't have regrets? Should I be cancelled for them many years later?" The TV host likewise noted.. "...There are dark forces out to try and bring this brilliant channel down." He added that he has "been the target of a smear campaign by nefarious players with an axe to grind."
A MET spokesperson told Newsweek that "officers are assessing information to establish whether any criminal offence has taken place" after they were contacted in June 2023 about "allegations of sexual offences committed by a man."
The representative added that "there is no police investigation at this time" and that "the Met does not identify any person who may or may not be the subject of the investigation."
Many of the claims against Wootton date back to his employment at The Sun whose publisher News UK said it was "looking into the allegations." The publisher of MailOnline where he writes a column also issued a similar statement.
Wootton has been a vocal critic of Prince Harry and Meghan Markle for five years. He has interviewed the duchess' estranged family, including her father Thomas Markle Sr., and half-siblings Thomas Markle Jr. and Samantha Markle, on TV where they all criticise the couple.
He has criticised the Sussexes, especially the duchess, not just on TV but also in his columns. His stories were among those who painted her as "difficult" in 2018 and he even accused her of staging photos during her visit to Uvalde in Texas after the Robb Elementary School shooting in 2022. She was photographed laying flowers at a makeshift memorial for the victims while her father was in the hospital recovering from a stroke.
"Family comes before anything else for me. So, like many others, I find it unimaginable that Meghan Markle travelled the length of the country for a tacky photo opportunity at the site of the Uvalde school shooting, possibly with Netflix reality show cameras in tow, but not drive three-and-a-half hours down the road to see her stricken dad in hospital, who is recovering from a life-threatening stroke that has cruelly stolen his speech," he wrote at the time.
Regardless of his denial, there were those who claimed karma got to Wootton and one of them is singer Lily Allen. She posted an image of his tweet from 2015 which showed her on the front page of The Sun. He captioned it, "Lily Allen—what a mess. But finally exposed."
In response she wrote, "...Karma's a b****. I couldn't be happier at this time in my life. absolutely thriving."
Fellow U.K. TV presenter Richard Bacon also tweeted, "Dan Wootton has been very clear with us all for a very long time that he is morally superior to Meghan Markle. Let us see how that plays out."
© Copyright IBTimes 2023. All rights reserved.