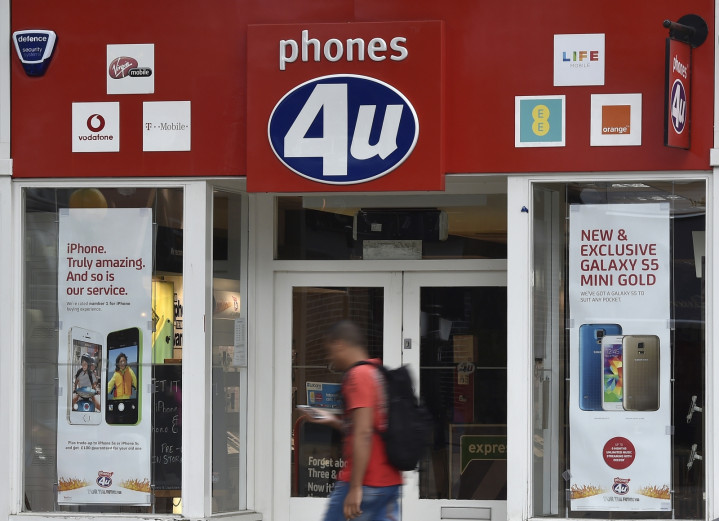 Telecommunications giant Vodafone plans to buy 140 Phones 4U stores and save 887 jobs across the UK after the retailer went into administration.
PricewaterhouseCoopers, the administrator for Phones 4U, confirmed the deal and explained that the outlets will be re-branded to Vodafone stores over the coming weeks following a period of transition.
But the agreement remains subject to a court approving the release of the fixed charge security held on behalf of the secured creditors.
PwC said the administrators will be making an application to the court on the morning of 22 September for the release of the fixed charge security that will enable the sale to be completed.
"We have worked rapidly over the course of the week following our appointment to explore interest in the Phones 4U business and we are very pleased to secure a future for a significant number of stores and continued employment for 887 of the Phones 4U people," said Rob Hunt, joint administrator and a partner at PwC.
"We wish the transferring employees all the best with their new employer and would like to thank all the Phones 4U staff for their support since our appointment as administrators.
"While this deal remains subject to the approval of the UK courts, we are confident that this represents the best available transaction for the Company's creditors."
The news comes after PwC decided to cut 628 jobs at Phones 4U's head office in Newcastle-Under-Lyme.
But the firm said more than 400 employees are being retained to continue to support and assist the administrator in its duties.
"Our thoughts are with those employees at this difficult time," Hunt said.
"We will make every effort to help the affected staff, working with the Phones 4U HR team over the coming days to support employees.
"This has been a difficult week for all staff and we want to express our sincere thanks to everyone at Phones 4U who has assisted us."
Phones 4U went into administration on 15 September after network operator EE did not renew its contract with the firm.
Dixons Carphone plans to hire 800 of the firm's staff who work in concessions at its Currys and PC World stores.
Vodafone had not responded to a request for comment on the deal between Phones 4U and the telecommunications firm.