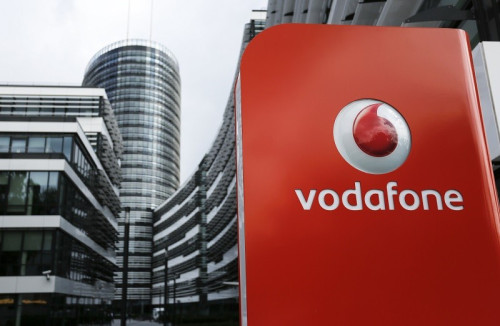 Vodafone's third quarter results were dragged down by weak demand in southern European countries and fierce competition in the UK and Germany.
Vodafone said that its service revenue declined by 4.8% for the third quarter ending in December, with a sharp downturn in Europe of 9.6% which was not offset by a strong performance in emerging markets.
This meant that group revenue for the quarter declined 3.6% to £11bn ($17.9bn, €13.2bn).
"Our emerging market businesses are growing strongly, supported by consistent execution and accelerating demand for data. In Europe, conditions are still difficult," said Vittorio Colao, chief executive of Vodafone.
While revenue in India grew by 13.2% and in Turkey by 3.9%, the revenues in major European markets went downwards substantially.
Revenue went down in the UK by 5.1% due to competition, particularly in the prepaid and enterprise sectors of the market.
Meanwhile, Germany declined by 7.9% due to strong price competition in both consumer and enterprise.
Revenues in Spain fell by 14.1% and in Italy, revenues went down by 16.6% due to the weak economies and competition.
Despite the tough times in Europe, Colao was sanguine about the operator's rollout of 4G networks and prospective revenues from enhanced content delivery.
"We continue to mitigate these challenges through on-going improvements to our operating model and cost efficiency. In addition, the shift to 4G is gaining momentum and we have seen improving mobile customer net addition trends. We are therefore optimistic that our revenue performance will begin to improve as regulatory headwinds ease and customer appetite for video and content services increases," Colao said.
Colao said the $130 billion sale of Vodafone's 45% stake in Verizon Wireless to partner Verizon Communications Inc., would be used to fund Vodafone's 4G rollout and broadband improvements; a total of £19bn would be allocated to those projects over the next two years.
"After the imminent completion of the Verizon Wireless transaction, we will be very attractively positioned, with a strong balance sheet, improved dividend cover and the financial and strategic flexibility to make further investments in the business or returns to shareholders in the future," he said.
Vodafone also remained on track to achieve its target of 11-12 million customers on Vodafone Red by March 2014, with 9.8 million customers signed up already.