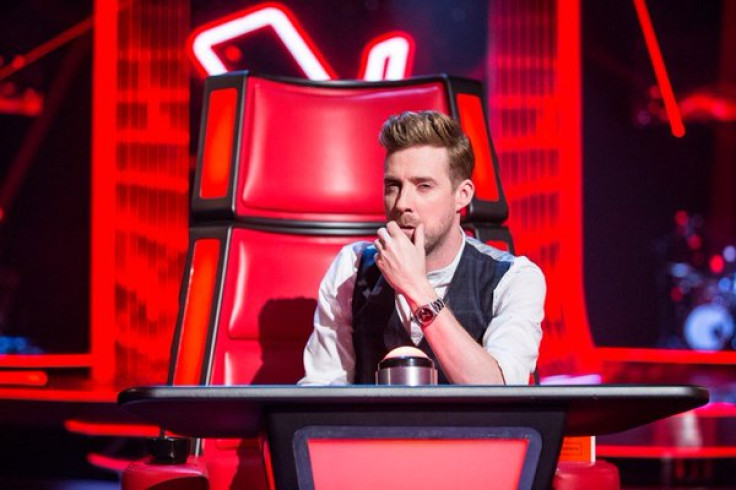 The Voice finalists have been revealed after Saturday's heated show that got us more gripped than a bat on a branch, and as they gear themselves up for the fist-clenching final that'll see 2016's winner as the new potential superstar to rival the likes of Rihanna and Lady Gaga, IBTimesUK takes a recap of the final 12.
She's found it most difficult to cut down her singers with her 'bake a cake filled with rainbows and smiles and everyone would eat and be happy' approach to giving people the boot, but Paloma Faith has managed to whittle her category down to just three acts. Bravo!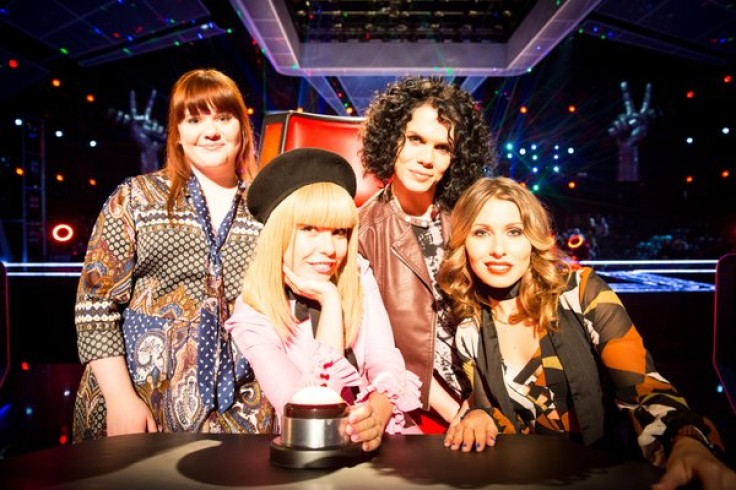 Team Paloma includes 25-year-old Beth Morris from Maidenhead who has swanned through life as a freelance stylist and worked with Ferne McCann from TOWIE on a fashion range, as well as styling her for a photoshoot. She had a full house of chair-spinners when all judges wanted a piece of her at the first audition. Heather Cameron Hayes, a 16-year-old student will also take a place in the final after wowing with her Life on Mars rendition – she was also Boy George's property before Faith nabbed her in the Battles. Taking a place as the first transgender contestant, 26-year-old Jordan Gray received no turns from the coaches and was Paloma's reserve.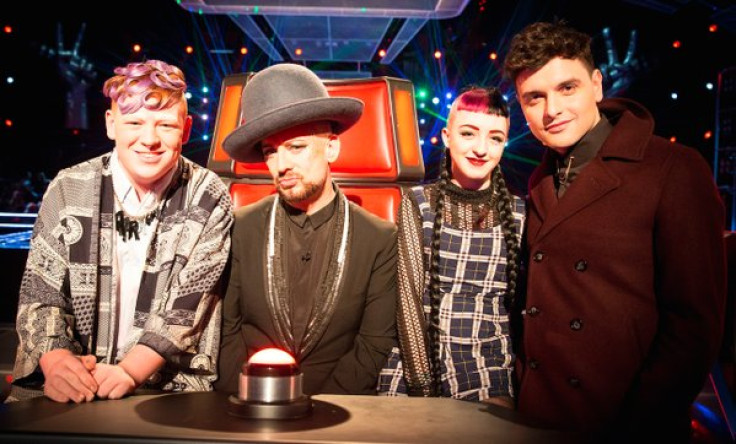 Boy George's team is complete with some fresh talent, with his three finalists being Harry Fisher, Vangelis and Cody Frost. Hard to miss with his curly blonde quiff, 18-year-old Fisher is from Southampton and his grandad, who used to be in a band, likes to make him sing Frank Sinatra. D'aw. Vangelis, 24, sang Boy George's Do You Really Want To Hurt Me (suck-up) and blew his mentor away - maybe it had something to do with the song, but we can't be sure. Last but certainly not least, Frost, 17, the epitome of a hipster if there ever was one, got Wilson, Faith and her mentor Boy George all spinning in wonder after her first audition.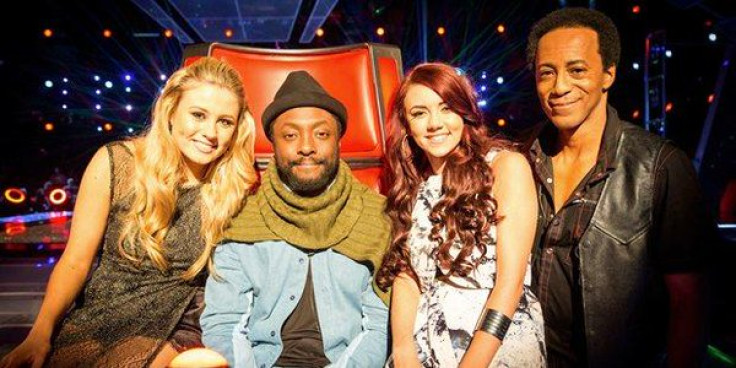 Fighting for Team Will in the final is Lydia Lucy from Essex who, at 22 years old, wowed Will.i.am with her cover of Trouble in the blind auditions – going on to beat Irene Alano-Rhodes in the Battles. Bagel shop worker Lauren Lapsley-Browne has also secured her place in the final – storming through the blind auditions with her take on Ain't Nobody – her success from the show is sure to be her bread and butter. Music teacher Lyrickal, 46, made quite the impression with his version of Virtual Insanity by Jamiroquai, seriously impressing Will.i.am. Going on to perform an original rap during Read All About It, he's in Will's good books for sure.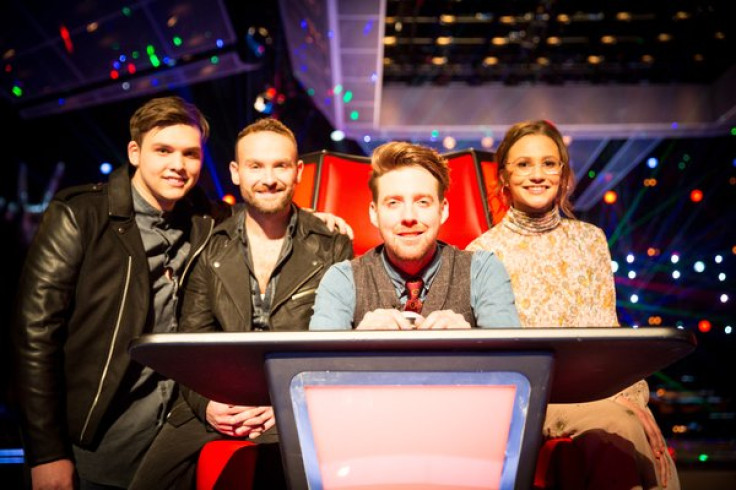 Kaiser Chiefs frontman Ricky Wilson has a particularly strong line-up with 19-year-old Chloe Castro – the one with the adorable specs – who had jaws dropping during her rendition of Hope There's Someone in her battle against Alaric Green. Long-time favourite Kevin Simm, who had his shot at fame in Liberty X some years ago, had his moment during Chandelier by Sia. His past achievements have included a Number One plus seven Top 10s and a Brit Award in 2003. In the Knockouts, having performed INXS' Never Tear Us Apart, Jolan, 21, is Ricky's third finalist and has earned turns from Boy George, Faith and Wilson.
Watch all the action happen on The Voice this Saturday on BBC1 at 7pm.