Blake Shelton is reportedly getting serious about his relationship with Gwen Stefani. The 39-year-old country singer apparently wants to get married to the No Doubt frontwoman.
"After two failed marriages, walking down the aisle for a third time was the furthest thing for Blake's mind when he ended things with Miranda Lambert. Now that he's with Gwen, Blake is actually considering marriage again," a source told Hollywood Life. "He can definitely see himself marrying Gwen. It's not a farfetched idea whatsoever!"
"He never thought in a million years that he would find his soul mate so late in life. Yes, he considers Gwen is soul mate and can picture spending the rest of his life with her," another source said.
"Blake's mom Dorothy absolutely adores Gwen. She gave her son two thumbs up on his new girlfriend and as a gift Dorothy gave Gwen a photo of Blake when he was a little boy holding his pet frog," the insider continued. "She told Gwen a bunch of stories about Blake's childhood and how he used to save all the wild animals and bring her frogs."
In July, Shelton and Lambert shocked the world when they announced their split and also finalised their divorce the same day. At the Academy of Country Music Awards 2015 red carpet, the 31-year-old Little Red Wagon singer hinted that all was not well between the couple.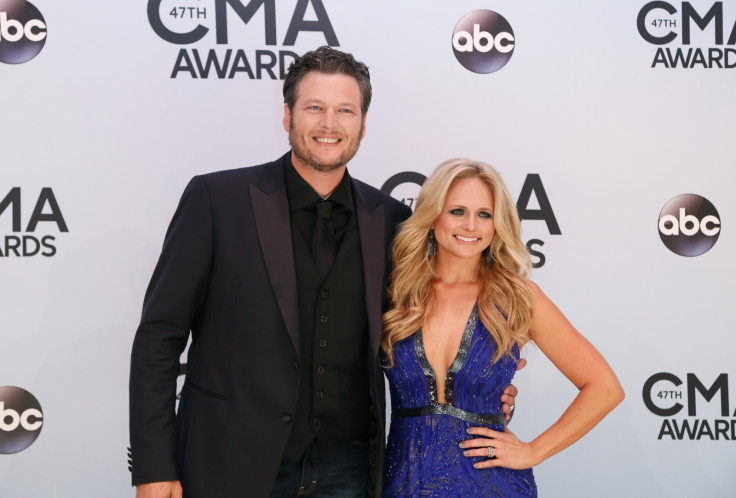 ET Online's Sophie Schillaci questioned Lambert: "Who would she share a tour bus with?" To which she replied: "That's a really hard question. I mean, a tour bus is a very intimate space. I don't even share mine with my husband."