His father carved out a successful TV career following his global stardom as a bassist in the 80s new wave band Spandau Ballet, but now it's Roman Kemp's turn to try his hand at fame. The 23-year-old is reportedly in talks to take the helm of The Xtra Factor this year.
Walking in dad Martin Kemp's glittering showbiz shoes, the hunk has just landed a weekday 7pm-10pm slot as a DJ on radio station Capital FM, but he's got the small screen in his sights. A companion show to The X Factor, The Xtra Factor is renowned for showcasing rising stars by producers and it is thought Roman – who is buddies with the likes of Justin Bieber – is being considered as the next big thing by music mogul Simon Cowell.
Speaking of the endeavour, Kemp revealed: "We've had a lot of talks in the past year about Xtra Factor so we'll see," The Sun reports. "For me, that's the next step. It's nice to know these big shows I look up to are watching and thinking about putting me in that show. Having companies like ITV ask if you're interested in doing these types of shows, like Xtra Factor, it's nice, it's really nice," he continued. We bet it is.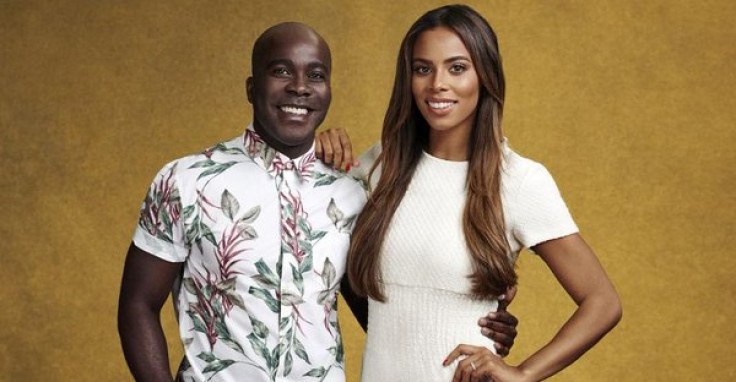 But where does that leave current co-hosts Rochelle Humes and Melvin Odoom? Nothing is set in stone, apparently. Confirming Roman's discussions with show bosses, an X Factor insider told Mirror Online: "Rochelle and Melvin did a great job last year. No decisions have been taken on what's going to happen this year." So the dynamic duo might not be packing up their desks any time soon.
Rochelle and Melvin only began hosting the spin-off show to Saturday night's The X Factor in November 2015, but following Nick Grimshaw's hasty departure, a dramatic change up is to be expected. It was recently unveiled that The X Factor is expected to continue on ITV until at least 2019, so Kemp has a while to get his claws in.
Watch Rochelle and Melvin interview Cheryl on the Xtra Factor...