The semi final of The Voice saw the remaining eight acts fighting for place in the final.
Based on the public vote, the acts each sang for their lives in a penultimate episode of the popular singing contest, which saw the judges join the hopeful stars for a live performance, Will.i.am swearing on live TV and some very curious song choices.
Sally Barker, who previously reduced Tom Jones to tears with her emotional performances, kicked off proceedings singing a rousing rendition of The Whole of The Moon.
A favourite in the competition the singer said she was left speechless by the enormity of the occasion. "I'm one sing away from the final," she exclaimed.
In fact her performance was enough to secure her a coveted place in the final for Team Tom after Bizzi Dixon was knocked out, despite his soulful performance of Everything Must Change.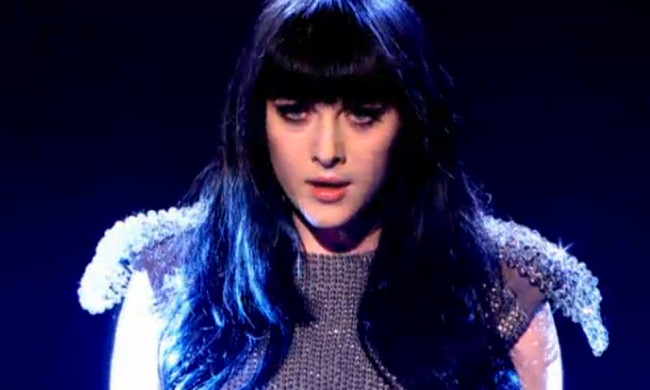 Christina Marie's choice of Bang Bang, accompanied by some Ninja dancing, seemed like an odd song choice for the semi-final, and the singer herself was evidently over-excited as she repeatedly interjected as the coaches offered their critiques. She managed to make it through to the final nevertheless, beating Chris Royal with his lounge performance of Smile.
Lee Glasson was also sent home after his performance of Strong failed to win over the voting audience, but he found consolation in seeing best friend Jamie Johnson going through with his moving version of I Can't Make You Love Me.
The charismatic singer and aspiring politician Jermain Jackman's version of Without You had the judges on their feet and the audience voting as he was praised for his extensive vocal range.
Sophie May, who had wowed the judges with her unique fifties style, inexplicably dropped her trademark image for an oddly futuristic look, as she sang Royals against a Metropolis inspired backdrop that bore all the hallmarks of Will.i.am.
She didn't make it through to the final, but could find consolation in a promise from the Black-Eyed Peas singer that he would continue to support her career.
"I'm going to work with Sophie May," he said. "She will be one of those singers that you will all be standing in line to see."
The jam-packed show also featured special performances with the judges taking to the stage with their acts.
In-between Will.i.am getting his lyrics wrong, Jackman's peculiar suit and Sophie May's struggle to hit the low notes, team Will's rendition of David Bowie's Let's Dance was however, distinctly lacking.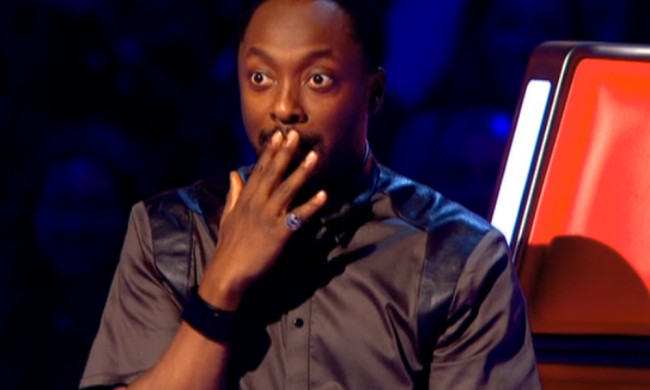 Ricky Wilson fared considerably better singing You Really Got Me with Christina Marie and Chris Royal, each of them packing a punch in the rock rendition.
Tom Jones performance of Dancing in The Street had everyone up and dancing as Sally and Bizzi shared the stage with the powerhouse singer.
With Kylie Minogue in full-on album promotion mode, it was perhaps unsurprising that her acts were invited to join her for her own track Into The Blue. With the diminutive singer dominating the stage, Lee and Jamie could barely get a look in.
Meanwhile, it was left to Will.i.am to drop a clanger and an expletive, causing host Emma Willis to apologise on his behalf.
If that wasn't enough, in what was already a bizarre and overlong show, there were out there performances by Shakira and Enrique Iglesias.
With the four finalists selected, each of the coaches are hopeful that their acts will win the competition.
The show has been criticised for having never produced a saleable star yet, but Kaiser Chief front man said he was confident his act would be named The Voice.
"Everybody keeps telling me this show needs a hit and in the last eight people we've seen its there and its in my team," he said.
The final of the Voice is on Saturday 5 April at 7pm.