Volkswagen: Matthias Muller faces tough task to steer carmaker out of worst ever scandal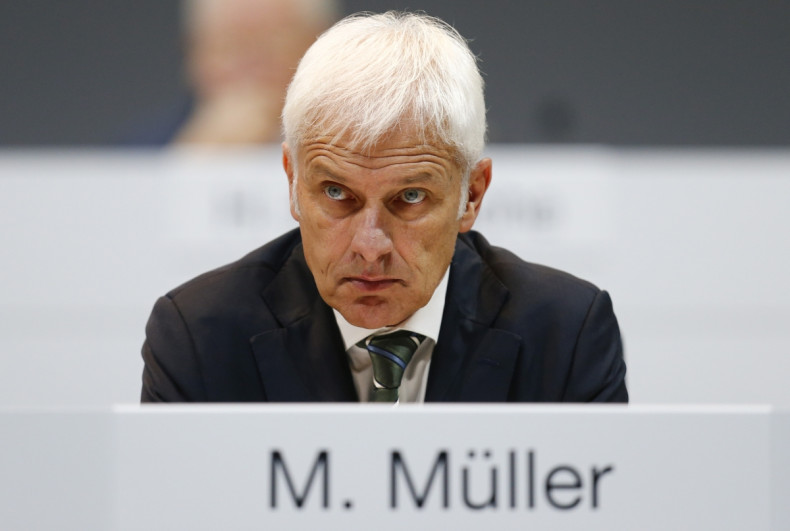 Embattled car manufacturer Volkswagen has named Porsche boss Matthias Muller as its new chief executive as the company continues to reel from the biggest disaster in its 78-year history, following revelations that it rigged emissions tests by installing a "defeat device". He replaces former boss Martin Winterkorn, who resigned after eight years at the helm.
Muller faces an uphill battle after the UK announced on 24 September that it would be launching its own probe into emissions testing. The Vehicle Certification Agency will re-run lab tests where necessary and compare the outcomes with "real-world" road tests. The EU has urged all 28 of its member states to conduct their own investigations and the UK has been joined by Germany, Italy and France as well as Japan, India and South Korea.
According to data from YouGov's BrandIndex, which tracks consumer perception of companies, Volkswagen is now the lowest ranked car brand in the UK in terms of buzz scores (whether people have heard anything positive or negative about the product).
UK Transport Secretary Patrick McLoughlin said: "We have called on the EU to conduct a Europe-wide investigation into whether there is evidence that cars here have been fitted with defeat devices. In the meantime we are taking robust action. The Vehicle Certification Agency, the UK regulator, is working with vehicle manufacturers to ensure that this issue is not industry wide.
"As part of this work they will re-run laboratory tests where necessary and compare them against real world driving emissions."
In a statement, the European Commission said: "We invite all member states - in addition to the ones who are already doing so - to carry out all the necessary investigations. We need to have the full picture of whether and how many vehicles certified in the EU were fitted with defeat devices, which is banned by EU law."
Criminal investigation
To compound its woes, German Transport Minister Alexander Dobrindt has said 2.8 million vehicles in Germany were among those affected by the emissions software and Volkswagen has asked German prosecutors to begin a criminal investigation into the matter. Norway's economic crime unit has also opened an investigation into the company, saying it will look at whether "there has been a criminal offence in Norway and whether the fraud has any significance for the cars in question that have been imported to the country".
The fallout for Volkswagen has been enormous, with the company's stock plunging as much as 40% and eliminating about €20bn (£14.6bn) off its market value. Despite resigning from the car manufacturer over the damaging episode, 68-year-old Winterkorn will stay on the board of Bundesliga champions Bayern Munich, while Volkswagen-owned club Wolfsburg said they do not fear having their financial backing cut by the company.
Muller brings a wealth of experience to the role, having worked at Volkswagen for over 30 years and in a number of capacities, from toolmaker to product management and chief executive of subsidiary, Porsche, where he oversaw the successful launch of two sports-utility vehicles (SUVs). The 62-year-old has described himself as an "approachable team player" and admitted that he does not like "when things get talked to death".
With 11 million cars affected globally, the world's leading carmaker in sales has set aside €6.5bn to cover the costs of the scandal, but it could face billions more in fines. Whether Muller can revive Volkswagen's tarnished image remains to be seen.