An international court has ordered German carmaker Volkswagen to sell its holding in Japan's Suzuki Motor, ending a four-year dispute between the companies. The ruling, delivered by the International Chamber of Commerce on 30 August, will see VW selling its 19.9% stake in the Japanese automaker, worth $3.8bn (£2.5bn; €3.4bn), at an as yet undisclosed date.
In a statement, VW said it welcomed the clarity created by the decision and said the sale of the stake would have a "positive effect" on its earnings.
The two carmakers entered into a partnership in 2009 to collaborate on technology. However, the alliance broke down after Suzuki accused VW of trying to control it, while VW opposed Suzuki's decision to buy diesel engines from Fiat.
VW shares were down 1.3% at mid-day in Frankfurt.
"We welcome the clarity created by this ruling. The tribunal rejected Suzuki's claims of breach and found that Volkswagen met its contractual obligations under the co-operation agreement," VW said. "Nevertheless, the arbitrators found that termination of the co-operation agreement by Suzuki on reasonable notice was valid, and that Volkswagen must dispose of the shares purchased."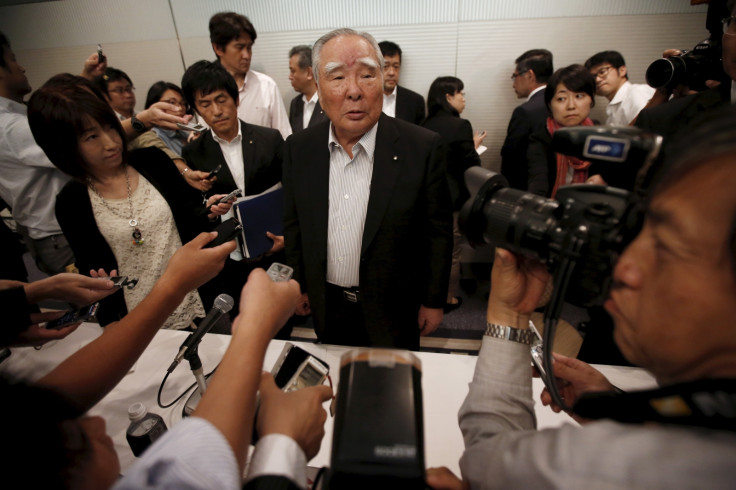 VW bought the Suzuki stake for $1.9bn in 2010 as a means to gain access to the Indian market, where the Japanese firm is well established. However, a breakdown in trust between the firms led to Suzuki requesting the sale of those shares, but VW refused, leading to the Hamamatsu-based company launching legal proceedings in November 2011.
Suzuki said it may have to pay damages to VW after the court partially upheld the German firm's counterclaims of breach of contract.
"It used to feel as if a small bone were stuck in my throat. I feel so refreshed now," Suzuki chief executive Osamu Suzuki was quoted as saying by the Reuters agency.
Suzuki said it would buy back the shares sold by VW at a "reasonable" price. Its share price jumped nearly 5% in early trading in Tokyo before closing the session 0.5% down.