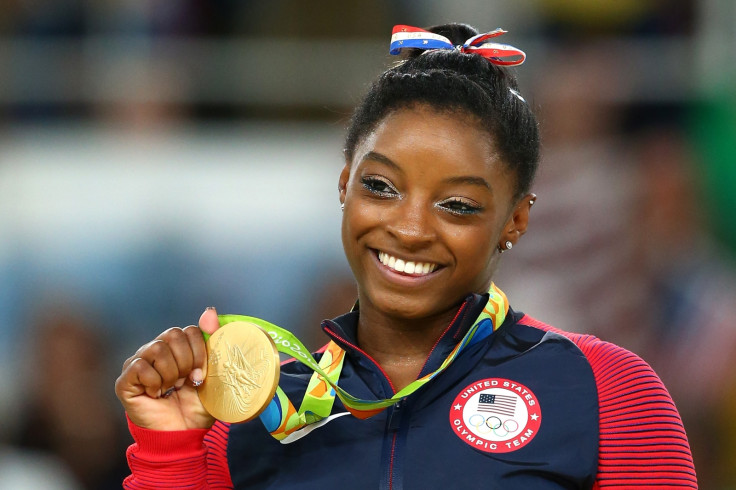 American gymnast Simone Biles has pleaded her innocence after Russian hackers leaked files from the World Anti-Doping Agency which allege she tested positive for a banned substance. The group have disclosed files from a host of USA athletes, including tennis players Serena and Venus Williams, showing they took illegal substances.
The documents also include the Therapeutic Use Exemptions (TUEs) obtained by each athlete from their respective governing bodies which grants them permission to use a prohibited substance to treat a legitimate medical condition. Biles has defended her inclusion in the leak, claiming she took the banned substance methylphenidate to treat the behavioural condition Attention deficit Hyperactivity Disorder (ADHD).
"I have ADHD and I have taken medicine for it since I was a kid," the four-time Olympic champion from Rio 2016 said via a statement on Twitter. "Please know, I believe in clean sport have always following the rules, and will continue to do so as fair play is critical to sport and is very important to me. Having ADHD, and taking medicine for it is nothing to be ashamed of. Nothing that I'm afraid to let people know."
USA gymnastics president Steve Penny added: "Simone has filed the proper paperwork per USADA and Wada requirements and there is no violation. The International Gymnastics Federation, the United States Olympic committee and Usada have confirmed this. Simone and everyone at USA gymnastics believe in the importance of a level playing field for all athletes."
The hacking group, known as 'Fancy Bears' obtained the information from Wada's online Anti-doping administration and management system (Adams) which collates information regarding athletes across the world. The databases also include information regarding other national olympic teams. The group has boasted it will be releasing more confidential information soon.
The breach is the second time Wada's system has been infiltrated after the personal account of whistle-blower Yuliya Stepanova, who triggered the McLaren report which saw the IAAF ban Russia athletes from the Rio Olympics, was also hacked — compromising the information regarding her whereabouts. The 800m runner was forced to go into hiding after assisting Wada in its investigation uncovering state-sponsored doping.