Wales: 'Predator' Malcolm Donaldson jailed for 11 years after raping 24-year-old woman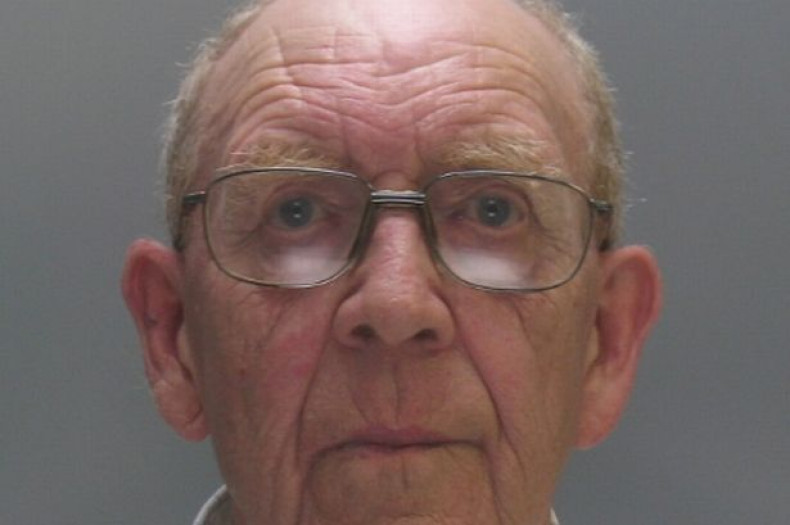 A 74-year-old pensioner has been jailed for 11 years after being found guilty of raping a 24-year-old woman.
Malcolm Donaldson was found guilty by Mold Crown Court in February.
He had claimed he was at home in bed with his wife in Caernarfon, 45 miles away from the scene of the attack in Prestatyn, north east Wales, in March 2015.
The unnamed woman had been out to a pub earlier in the evening and believes her drink may have been spiked. She was attacked as she walked from her home to her boyfriend's house. She woke up covered in mud and semi-naked in a Denbighshire field, with no memory of the attack or how she got there.
Forensic tests found she had been raped and Donaldson's DNA was found on her body. According to experts, there was a one in a billion chance that the DNA belonged to anyone else.
A judge told the court on 16 April that pensioner and former supermarket trolley collector Donaldson had been "on the look out" for a victim.
Sentencing Donaldson, Mr Justice Wyn Williams said the crime must have been premeditated and agreed that the prosecution's description of the defendant as a "
predator
" was appropriate.
"It must be the case that you had planned to commit such a crime," the judge told him. "The offence occurred in Prestatyn whereas your family home is in Caernarfon.
"While I don't suggest that you were in Prestatyn with intent to rape her personally, it must be the case that you were there on the lookout for a victim such as her. You had this crime very much in mind, in my judgment," he said.
The defence had argued that Donaldson's DNA was the only evidence against him. The woman told the court she had attempted suicide following the attack.
'Something I will live with for the rest of my life'
Reading out a victim impact statement from behind a screen, she said: "It is something I am going to have to live with for the rest of my life. I can't see any future for myself. He has ripped my life apart."
"I have been diagnosed with post-traumatic stress disorder. I now take medication for severe depression and anxiety. I have tried to commit suicide and was admitted to hospital where I was seen by a psychiatrist," she explained.
She told how before the rape that she had been in a demanding job which she enjoyed.
"I was really content, had a good life, and a good future ahead of me," she explained.
"It had never entered my head that someone of that age could do something like this," she said.
She felt worthless, unsociable, lacked confidence and patience, and felt guilty at what she was putting her family through.
"I became isolated, withdrawn and I would cry in my bedroom to hide it," she said.
It was hard to move on with her life and she may have to leave home in order to move on with her life, she said.
"I don't feel like me any more, not knowing what happened makes it worse.
For a week after the incident, she had been confused and was not sure what had happened to her.