Thousands of people are still killed, kidnapped, raped, tortured and forced into fighting by terror group Boko Haram a year after the terrorists abducted some 270 schoolgirls from Chibok, a village in Borno state.
Shortly after, 50 girls managed to escape but the rest are still missing amid reports they are being used as suicide bombers.
According to a report by Amnesty International, Our Job Is To Shoot, Slaughter And Kill: Boko Haram's Reign Of Terror, the case of the Chibok girls represents only a small portion of the violence that has caused the deaths of thousands in the north east of the country.
The rights group reported the insurgents killed more than 5,000 people and abducted some 2,000 women and girls since the start of 2014. The abducted women are often raped, tortured and forced into marriage and, together with kidnapped boys and men, they are trained on how to use weapons and forced to participate in attacks.
"The evidence presented in this shocking report, one year after the horrific abduction of the Chibok girls, underlines the scale and depravity of Boko Haram's methods," Salil Shetty, Amnesty International's secretary general, said in a statement.
"Men and women, boys and girls, Christians and Muslims, have been killed, abducted and brutalised by Boko Haram during a reign of terror which has affected millions. Recent military successes might spell the beginning of the end for Boko Haram, but there is a huge amount to be done to protect civilians, resolve the humanitarian crisis and begin the healing process."
Daniel Eyre, Nigeria researcher at Amnesty, told IBTimes UK his organisation managed to speak with some of the girls who were abducted by the terrorists and managed to flee.
"Aisha told us that she was routinely raped, sometimes by groups of up to six fighters. She was also thought how to use a gun and explosive and was taken on an operation with fighters to her own village," Eyre said.
"We are calling on the Nigerian government to investigate these alleged war crimes as we haven't seen an adequate investigation so far. We hope that the new government - led by President Muhammadu Buhari - can achieve that kind of accountability. We are also calling on Boko Haram to release all those who have been abducted."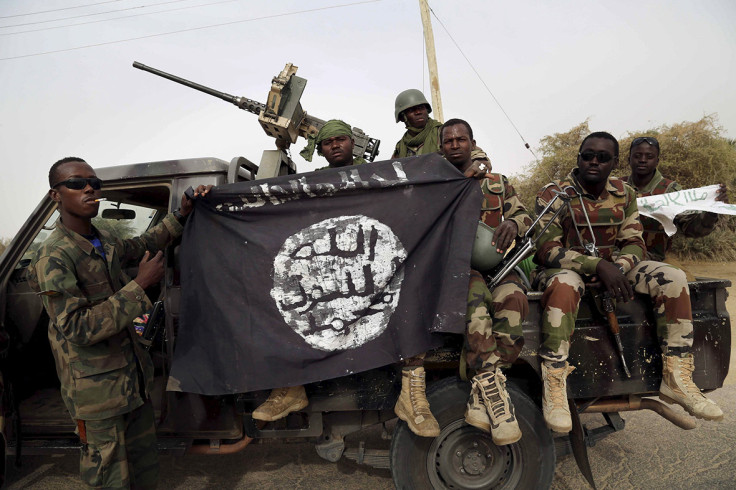 Atrocities still occur despite government's offensive
The Nigerian army – aided by troops from neighbouring countries Chad, Cameroon, Niger and Benin – has regained control of some of the areas previously controlled. The army's offensive was launched a few weeks before Nigeria held a presidential election, which was postponed by the then president Goodluck Jonathan in February amid security concerns.
According to Eyre, the offensive has managed to push Boko Haram out of some of the territories previously controlled. However, the group still commits atrocities.
"We are continuing to receive reports of Boko Haram attacks even since the offensive began," he said.
"I spoke with a civilian from the Madagali local government area, who said Boko Haram attacked the town on the eve of the election and executed 27 men and boys in front of him. These attacks are continuing and it is not clear whether the offensive has actually improved the situation of civilians or moved closer to protecting civilians in the north east."
People in controlled areas live under strict rules
Eyre explained Boko Haram imposes strict rules on people who live in controlled areas, where executions often occur.
"Men must grow beards, they have to wear trousers of a certain lengths, women can't travel around freely outside. These rules enforced brutally," he said.
Amnesty spoke with a 15-year-old boy from Bama, a town captured by the insurgents in September 2014. The boy said he was forced to participate in the stoning of 10 people accused of adultery.
"They stone them to death on Fridays. They will gather all the children and ask them to stone. I participated in the stoning... They will dig a hole, bury all the body and stone the head. When the person dies, they will leave the stones until the body decays," the boy said.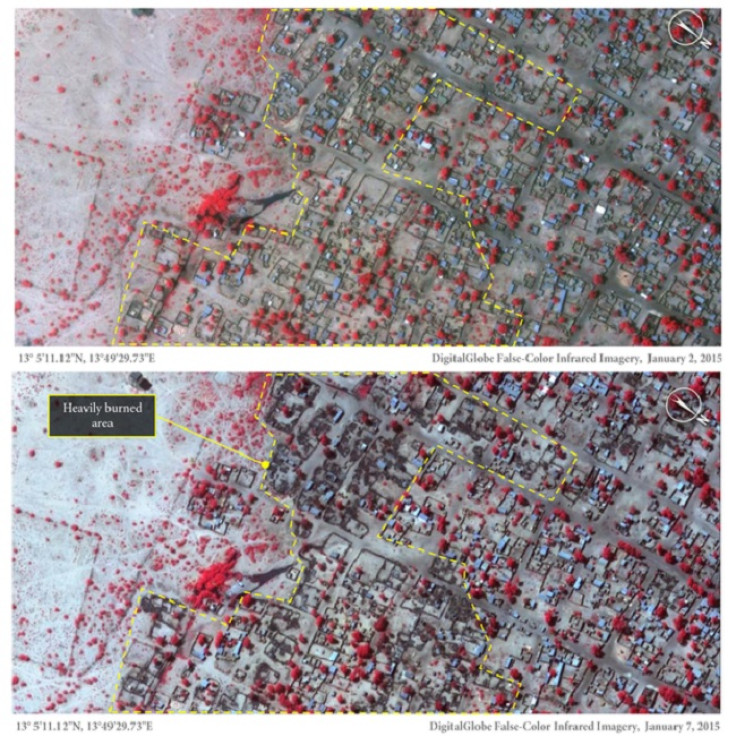 New government is an opportunity to change approach
Buhari vowed to defeat Boko Haram, which recently pledged allegiance to Islamic State (Isis) terror group.
Amnesty believes the election of a new president represents the opportunity to change approach towards terrorism and security in the country.
"The abducted must be rescued, war crimes and crimes against humanity must be investigated. Bodies must be disinterred from mass graves, further killings must be prevented and those guilty of inflicting this unspeakable suffering must be brought to justice," the NGO said.
It suggested the International Criminal Court includes Amnesty's findings in its ongoing preliminary examination of the situation in north-east Nigeria.
Amnesty's report comes a day after the UN Children's Fund (Unicef) reported some 800,000 children have been displaced due to violence by Boko Haram.