The Walking Dead Season 5: Watch Daryl and Carol's Rescue Mission on Episode 6 'Consumed' Online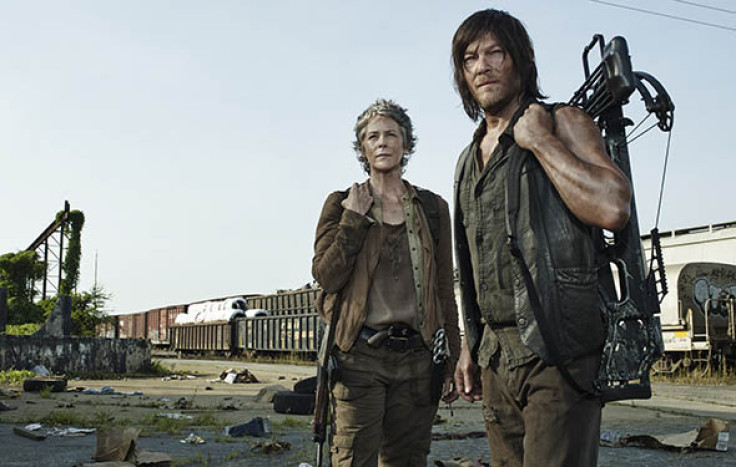 The Walking Dead Season 5, Episode 6 titled Consumed will shift focus to Daryl and Carol who go on a "rescue mission". The big question about how Carol ended up in the hospital at the end of episode 4 'Slabtown' will hopefully be answered in tonight's (16 November) episode.
Earlier this year, when The Huffington Post asked Norman Reedus (who plays Daryl on the show) about his favourite scene in Season 5, the actor replied: "There's a whole episode that's sort of specific to my character and to another person's character. There's some scenes in that that are so large in scale that it just felt so epic... it's pretty mind blowing."
This is that episode. The official synopsis for 'Consumed' reads: "Stakes are high when members of the group must go on a heroic rescue mission in a previously known location."
Warning: Potential Spoilers Below
Meanwhile, rumours also suggest that a shocking death might take place in the upcoming episode. And it could be Abraham, reports The Latino Post.
According to Design & Trend, "In the Issue No. 98 of the comics, Abraham is shot in the back of his head by a Savior named Dwight using a crossbow."
There's a huge possibility that the character will meet the same fate on the hit AMC show, but actor Michael Cudlitz admitted that before Abraham dies, "I would love to be involved with Negan [a brutal, villainous character set to appear soon]. If they decide I'm going to go during that time, I would love to have some badass, hand-to-hand deal with Negan," Cudlitz said, as quoted by Zap2it.
The Walking Dead Season 5, Episode 6 'Consumed' airs 16 November, 2014 at 9 pm ET/PT on AMC followed by a new episode of The Talking Dead.
The episode will be made available online on the AMC official website. You can click here to watch it online via live stream.
You can also click here to watch the episode live stream online.
© Copyright IBTimes 2023. All rights reserved.