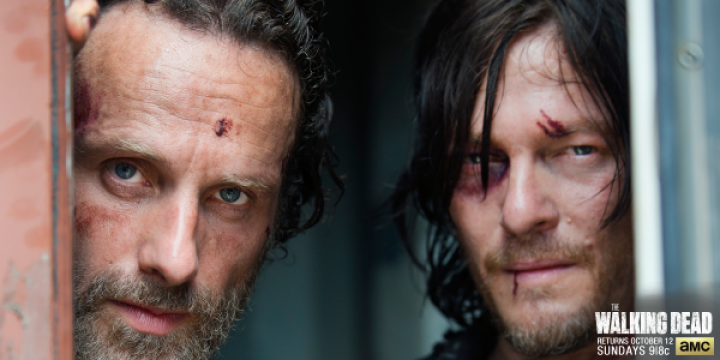 As filming for The Walking Dead season 5 continues, fans are more than eager to get updates about the zombie horror-thriller.
Meanwhile, AMC has released the title of the premiere episode, which is as exciting as the trailer of the popular series.
The first episode of season 5 is titled 'No Sanctuary', which precisely describes the current situation of Rick Grimes, Daryl Dixon and the rest of the group who aspired to reach the 'safe' sanctuary of the Terminus all through the last season.
But contrary to their hopes, they were caged inside by the Terminus leader Garreth. It is still unclear whether the members of the Terminus are cannibals or doing some deadly experiments on survivors of the zombie apocalypse that plagued the human race.
Meanwhile, the filming of the most awaited show is in full swing and The Spoiling Dead Fans keep posting updates about the TWD crew's filming locations and other details.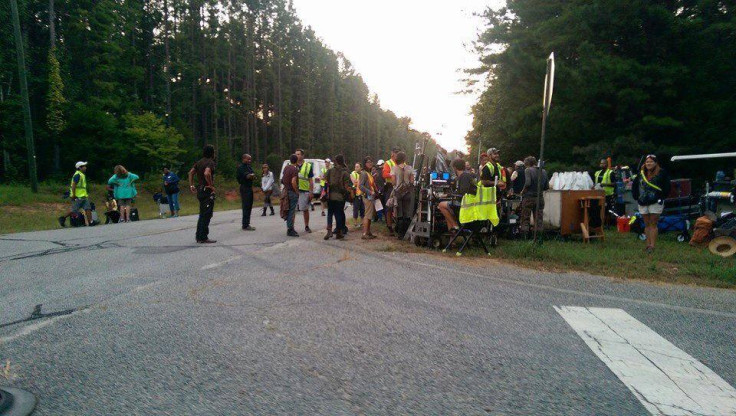 The Facebook fan page also posted some pictures of Rick, Gabriel, Sasha, Abraham, Maggie, Carol and Rosita on location.
The description of the fan page reads:
"Thanks Dee:
So far we can see Rick, Gabriel, Abraham, Rosita, Michonne, Carol, Sasha, Maggie and what looks to be Tara with with her shirt hanging from her back and her hair up."
The Spoiling Dead Fans shared and posted two photographs.
The on-set images show Andrew Lincoln, Melissa McBride and other stars filming in an undisclosed woody location.
The Walking Dead season 5 will be broadly based on the theme 'survival' and will premiere on AMC on 12 October in the US, and 13 October at 9pm on Fox in the UK.