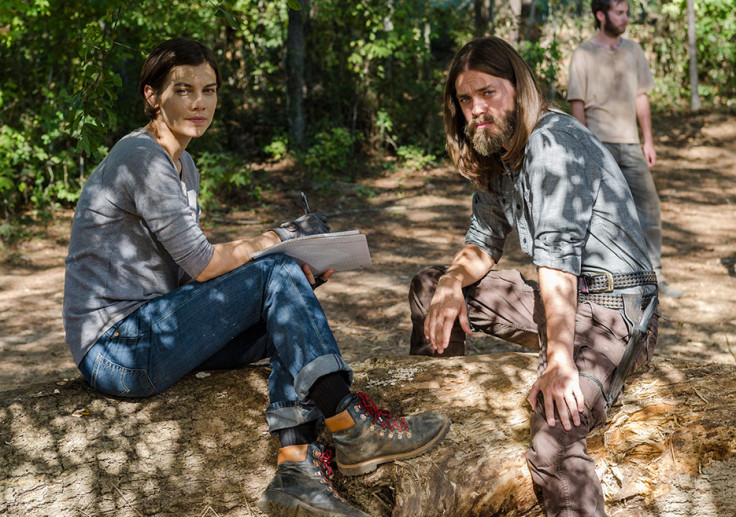 Back in 2014, there was confusion among fans that whether Daryl Dixon was gay or not. Robert Kirkman denied the idea of portraying Norman Reedus' character as homosexual. However, he did not drop the idea completely and promised to stay true to the graphic novel and now we know why.
Warning: The following article contains spoilers from TWD season 7 episode 14
Two seasons later, in the latest episode of Walking dead season 7, which aired in the US on 19 March, one major character subtly revealed his sexuality during one of his emotional conversation with Maggie.
"For the first time, I feel like I belong. Trying to make sure you and Sasha became a part of this made me a part of this. When I was first here, I was never here," Jesus tells Glenn's widow. "I, um, always found it hard getting close to anyone. Neighbours, friends... boyfriends" In response, a smiling Maggie nods her head and encourages him to "try it sometime."
Tom Payne, who plays the long-haired Hilltop member in the show, says he is happy the way the show creators have written down his character's coming out of the closet. "I loved how that was handled in the show, and it struck me that I don't know when the last time he shared that information with anyone was, so that shows a really nice relationship with Maggie," he told Hollywood Life.
"It's just a small scene. I loved how in that small scene with those two, he spoke about being in a group home and he spoke about having boyfriends and revealed a lot about himself in a short amount of time."
In the chaotic world of death where everyone seems to have lost their sanity and fails to differentiate between what's good and bad, Jesus has been a smart man guiding his people towards safety. In the latest episode, he managed to save Daryl and Maggie from the hawk eyes of Negan's henchman, Simon. He also played a key role in Rick's search for alliance and guided him to the Kingdom in previous episodes.
With Sasha in deep danger after she locked herself inside the Sanctuary to kill Negan and Gregory's growing insecurities as the leader of the Hilltop, fans are anticipating that Jesus may play his tricks one more time to save his people.
The Walking Dead season 7 airs every Sunday on AMC in the US and on Monday in the UK on Fox.