The Walking Dead never fails to excite and enthral its viewers, and the finale is set to go out with a bang.
As speculation is rife about the last episode of season seven, and details have begun to surface with the likes of showrunner Scott Gimple divulging that people will die. Uh-oh, should we expect the cliff-hanger and controversy of the end of season six?
He previously said to TV Line: "[Last season's finale] was the noose tightening and things getting darker and darker. This season's finale has darkness and light, real horrific moments, betrayal, and real moments of beauty, redemption, love, and friendship. It's sort of the panoply of human and Walking Dead experience."
It has also been revealed that Episode 16 will be called The First Day of the Rest of Your Life. Yikes, sounds menacing. It ties in with this season's premiere title The Day Will Come When You Won't Be and last season's finale title Last Day On Earth, so perhaps it can give viewers some clues about the plot.
And the synopsis of episode 16 hints that Rick might finally muster up the courage to fight the villainous Negan, stating: "The stakes continue to grow higher as paths cross; the group enacts an intricate plan."
As for who may die, Eugene is a big bet due to having his own standalone episode in the series where he declared himself as Negan, meaning he had become the villain's ally.
Many are sceptical about the true intentions behind his loyalty to the tyrant. Eugene actor Josh McDermitt earned critical-acclaim for his performance in the gripping episode but the actor revealed it was not the easiest filming experience.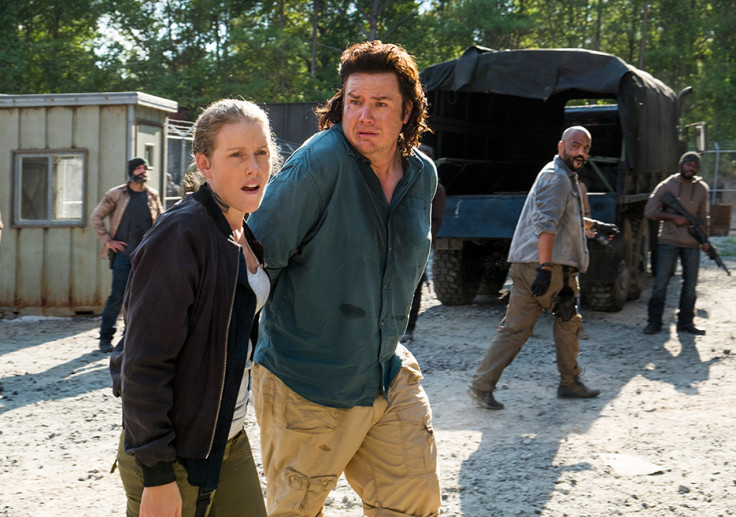 Speaking to IBTimes UK in London on 3 March, McDermitt said: "It was certainly a challenge because it was the most I've ever done on this show being the sole focus of the A-story. I've usually had [characters] Rosita and Abraham sharing that load with me.
"It was also difficult because at this point in the season, a lot of the crew start looking for other jobs as they need to keep putting food on the table for their family. So I show up for work and I don't know half the crew that's there. It felt really uncomfortable on top of this pressure of carrying the episode."
Since TWD creators killed off fan-favourite Glenn and Abraham at the end of season six, it wouldn't be a surprise if we said farewell to a 'bad guy' this time around to keep viewers sweet.
There are also rumours that Sasha may not see season eight due to actress Sonequa Martin-Green bagging a lead role in Star Trek: Discovery. Gimple has claimed that there is no reason why she can't do both shows at the same time, however.
The Walking Dead airs on AMC in the US and Fox in the UK.