Navinder Singh Sarao, 36, has been granted £5m bail on sureties after appearing in a London court accused of contributing to the 2010 Wall Street "flash crash" that wiped billions of dollars from the value of US shares in minutes.
The trader, from Hounslow, west London, has been accused by US financial regulators of helping to trigger a crash that sent the Dow Jones index down more than 5% in five minutes.
The US Department of Justice (DoJ) has issued a request for his extradition to the US, a move he has vowed to fight.
Aaron Watkins, representing the US government, said Sarao was wanted for trial in Illinois on multiple charges of wire fraud, commodities fraud and market manipulation from which he had made $40m (£26m) over five years, the Guardian reported.
Sarao is also accused of "spoofing", buying or selling large orders with the intent to cancel. It is also alleged that by using a commercially available automated trading programme he manipulated the market for futures contracts on the Chicago mercantile exchange.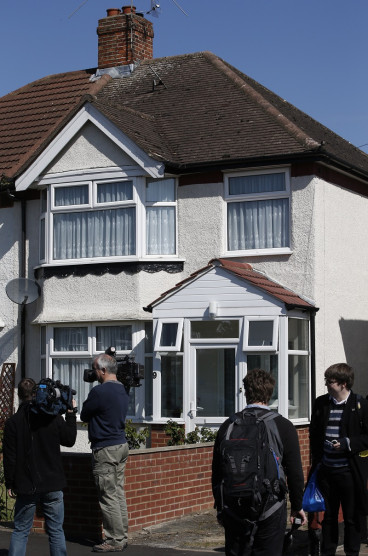 The bail was granted after the court was told he had £5m in a trading account, of which £4.7m was a loan, the Guardian report added. He also had £100,000 in "numerous betting accounts". His father, who is retired, had offered £30,000 surety, as well as £100,000 equity from the family home in Hounslow. His two brothers – one is an optician and the other an IT consultant – each had offered a £10,000 surety.
In America, the arrest reignited anxiety over shortcomings in the workings of the Dow Jones, the world's largest stock market.
Richard Shelby, the Republican chairman of the Senate banking committee, told the Financial Times that Sarao's arrest "raises many questions that the banking committee intends to ask".
Questions are being asked of the role of the Commodity Futures Trading Commission (CFTC), the lead US derivatives regulator, the self-regulated Chicago Mercantile Exchange (CME) and the Securities and Exchange Commission, which oversees cash equities.
Some traders thought the arrest was a joke. Veronica Augustsson, chief executive of Cinnober, a Swedish trading software company that monitors many of the world's largest exchanges, told the FT: "US authorities are now spending billions on a new audit trail because the flash crash was really embarrassing for them. It seems they needed someone to blame."
Others were even more scathing.
"Well what he did is a problem for CME, which they are cleaning up. They have been cracking down over past 6 months hard. He was not the cause of the flash crash. That is a joke," one New York-based trader was reported to have said on ukbusinessinsider.com.
Another said: "To blame them, to blame them for the 'Flash Crash' is absolutely ridiculous. It's beyond ridiculous,"one trader said. "If anything, OK someone is trying to game the market here. It's f------ stupid."