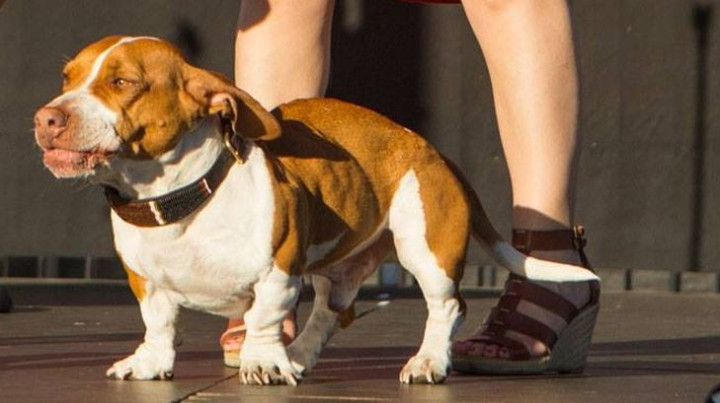 Walle, a four-year-old beagel-boxer-basset hound mix, has been named the world's ugliest dog, at the 25th annual World's Ugliest Dog contest. The final was held at the Sonoma-Marin Fair in California. Walle, who was a last-minute entrant, impressed the judges with his huge head and short, thick stature, which includes a humped back and duck waddle.
"This dog looked like he's been Photoshopped with pieces from various dogs and maybe a few other animals," judge Brian Sobel said.
Walle's owner, Tammie Barbee, said that she acquired Walle when he was three months old.
"People come up to me and say that dog is not right," Barbee told Associated Press, "but I love him."
Along with the trophy, Walle wins $1,500 (£1,000) and is set to make several television appearances, including two on NBC's Today Show and ABC's Jimmy Kimmel Live.
"This was the best in the seven years I've produced the contest," contest producer, Vicki DeArmon said, "A wide variety of dogs and a record crowd made the energy just electric and the hosts were hilarious."
According to the event organisers, the dogs are judged for their "natural ugliness in both pedigree and mutt classes".
Last year, Mugly, an eight-year-old Chinese Crested dog with a short snout, beady eyes and white whiskers won the coveted title.