Walmart wants to use drones in-store to help retrieve items for customers
Walmart wants drones to search stock rooms and deliver products to speed up customer service.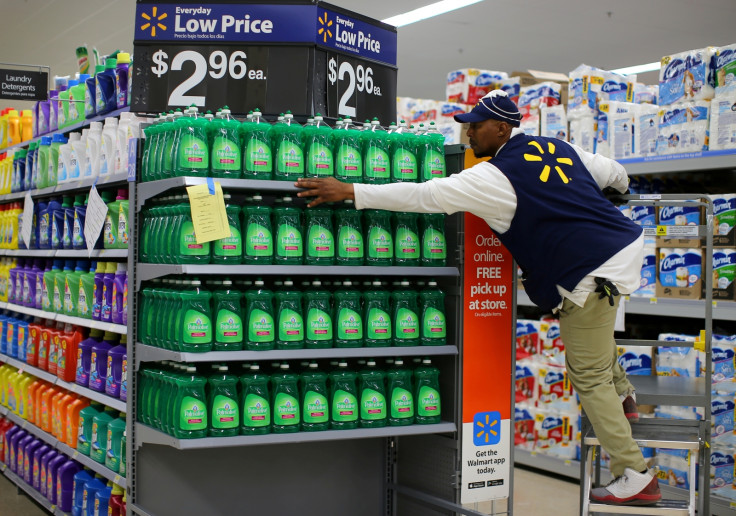 US retail giant Walmart is looking to deploy drones in its stores to speed up customer service by getting the drone to search and locate items from the warehouse.
Walmart has filed a patent with the US Patent and Trademark Office describing an airborne unmanned aerial vehicle (UAV) that can be dispatched to retrieve a product from a non-public stock room, and then fly the item out of the stock room doors or a window and over to a delivery area where staff can retrieve the item.
The idea is that instead of having to trek across the warehouse floor to grab products from endless rows of shelves, the drone can do it instead.
To keep customers and employees safe, the drone sticks to the stock room and to areas that are not on the public shop floor, and shop managers and assistants just have to retrieve the item from the delivery area once the UAV has deposited the item and left, or has landed and is stationery.
The drone system will rely on a control circuit with sensors embedded in the areas so that a central computer system always knows where the drone is and sends the UAVs pre-set flight paths as well as detect obstacles that might be in the drone's path.
Drones would be good for restocking products
"So configured, an airborne drone can be readily utilised to move items, such as products being offered for retail sale, from one place in a retail shopping facility to another place in that same facility. A considerable number of such airborne drones can be simultaneously fielded and utilised to facilitate moving a considerable number of items simultaneously," Walmart writes in the patent.
"Accordingly, these teachings can greatly improve the customer experience without overburdening the human associates of the facility."
Walmart has long had an interest in using UAVs – in June 2016 the retail giant demonstrated to journalists how drones could be used to photograph inventory and then send data about stock shortages over the air immediately to computers at the distribution centre.
This would help to speed up delivery of items to the shop floor and help Walmart to compete effectively with online shopping services like Amazon.
The retail giant is also keen to invest in emerging technologies that don't yet have a key use case. To that end, on Monday 20 March it announced the launch of a tech incubator called Store No 8 in Silicon Valley.
Store No 8's job will be to grow startups that run independently from Walmart and collaborate with venture capitalists and academics to develop proprietary artificial intelligence, machine learning, virtual reality and augmented reality technologies with practical applications.
© Copyright IBTimes 2023. All rights reserved.