Walter Palmer, dentist who killed Cecil the Lion, returns to work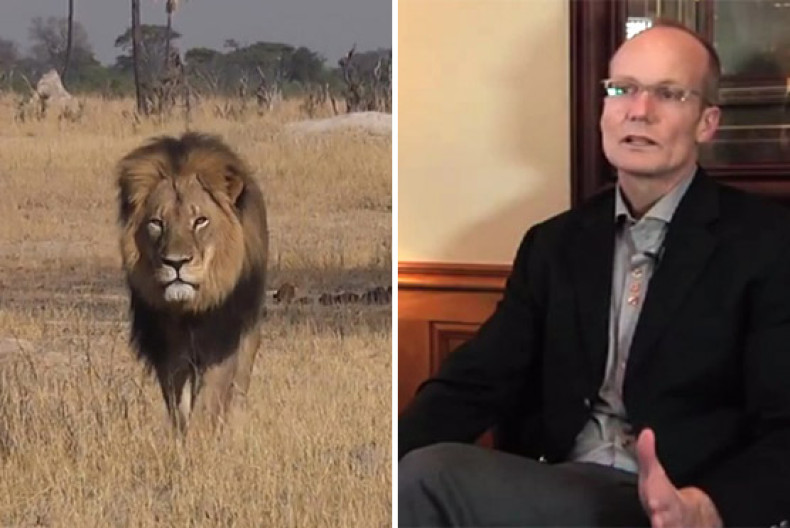 Minnesota dentist Walter Palmer, the American who hunted down and killed Zimbabwe's beloved Cecil the Lion, returned to work on 8 September. The dentist walked into his Bloomington dental office surrounded by reporters, security amid calls for his extradition.
Palmer, who was forced to stay out of the public eye to allow the international outrage of the hunt boil over, recently told the Associated Press and the Minnesota Star Tribune that he maintains the hunt was legal. The 55-year-old added that he and his fellow hunt party participants did not know that the lion they hunted was the star 13-year-old lion.
Palmer told reporters that his patients and staff members at River Bluff Dental requested he return to his practice. "I have a lot of staff members at River Bluff Dental. I'm a little heartbroken at the disruption in their lives, and I'm a health professional," he said.
"I need to get back to treating my patients," Palmer continued. "My staff and my patients support me, and they want me back. That's why I'm back. I'll be coming back this week." The Star Tribune reported that Palmer arrived in his office at around 7am local time with "a modest police presence nearby."
Video footage by the AP shows a large group of reporters as a protester shouts, "Extradite Palmer!" The same female protester also is heard screaming, "We will never forgive what you did!"
One protester, 49-year-old Veronique Lamb of Brussels, told Reuters that she was protesting Palmer's return to work "like nothing happened." Lamb said, "He did something really bad and he really knows it. Hopefully this has opened the eyes of people to this horrible business. It's very sad."
Reuters noted that Palmer was also greeted with support from some of his patients. Thirty-year-old Ryan Rice, hunter from St Paul, told Reuters, "I have no problem with him taking a lion or giraffe. I do have a problem with social media and how people have tried to slander this individual."
In his interview with the AP and the Star Tribune, Palmer refuted many of the details surrounding Cecil's death. Initial reports claim Palmer and his team hunted the wounded lion for 40 hours before the dentist shot and killed him with a gun.
"The lion was not taken with a gun. It was not 40 hours later," Palmer said. According to the Star Tribune, Palmer said the lion was killed the day after it was wounded with a bow and arrow.