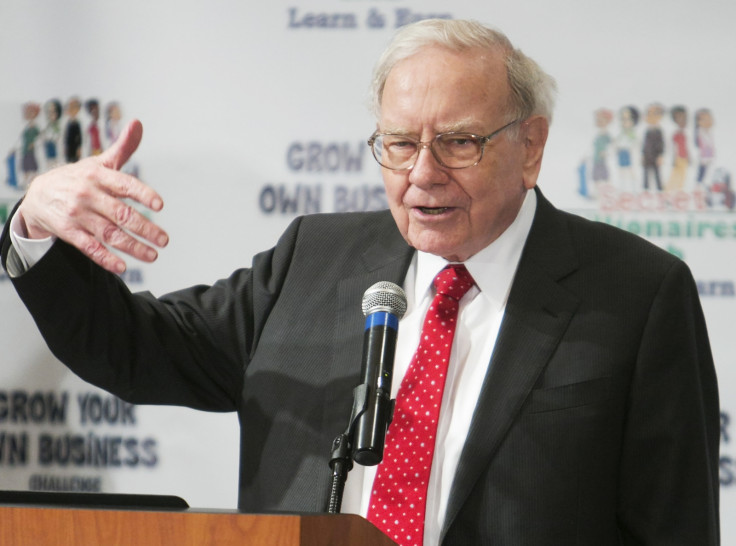 Legendary investor Warren Buffett has disclosed building a 10.8% stake in US energy firm Phillips 66. Buffett's Berkshire Hathaway started buying shares in the company in the second quarter.
Berkshire eventually spent $4.5bn (£2.9bn; €4bn) to acquire 58 million shares, according to a regulatory filing issued by the investment company on 28 August. It is Berkshire's biggest investment in the energy industry in two years and comes despite global oil prices staying low due to excess supply.
The investment vehicle previously held about $500m worth of Phillips 66 stocks, but sold off around 70% of it in early 2014 before oil prices began to tank. Phillips 66 shares closed 2.4% higher at $79.05 in New York on 31 August.
Oil rebound?
Berkshire was able to privately accumulate nearly 11% stock in Phillips 66 as the US Securities and Exchange Commission (SEC) occasionally allows the fund to circumvent its 5% disclosure rule to curb piggyback investing.
Buffett, 85, is one of the world's most closely watched investors because of his track record of identifying and purchasing under-valued stocks.
"Berkshire's made a clear statement about how they view the oil business," Cliff Gallant, an analyst at Nomura Holdings, told Bloomberg. "They seem to be taking the long view that demand for fuel is going to come back."
The current price of Brent crude is $52 a barrel, well short of the $115 a barrel it went for in June 2014.
A Phillips 66 spokesman told Reuters that the Texas-based company does not comment on specific shareholders.