Legendary investor Warren Buffett has disclosed increasing his stake in Apple by 55% in the second quarter, even as sales of the company's flagship iPhone taper off.
Buffett's Berkshire Hathaway held 15.2 million shares of Apple at the end of June – worth around $1.5bn (£1.2bn) – up from 9.8 million shares in the first quarter, according to a regulatory filing issued by the investment company.
It is one of Berkshire's biggest investments in the tech sector and comes despite sales of iPhones dropping for two consecutive quarters amid competition in China and people not upgrading their phones as often.
The investment vehicle's doubling of Apple stock comes at a time other major investors such as George Soros and Carl Icahn are shedding their holdings in the Cupertino-based firm.
Apple sold around 40 million iPhones in the three months to 25 June, a 15% drop from the same period a year ago.
The iPhone accounts for two-thirds of Apple's total sales.
'Value buy'
Buffett, 85, is one of the world's most closely watched investors because of his track record of identifying and purchasing under-valued stocks.
Analysts said it is likely the Apple investment was made by one of Berkshire's portfolio managers rather than Buffett himself.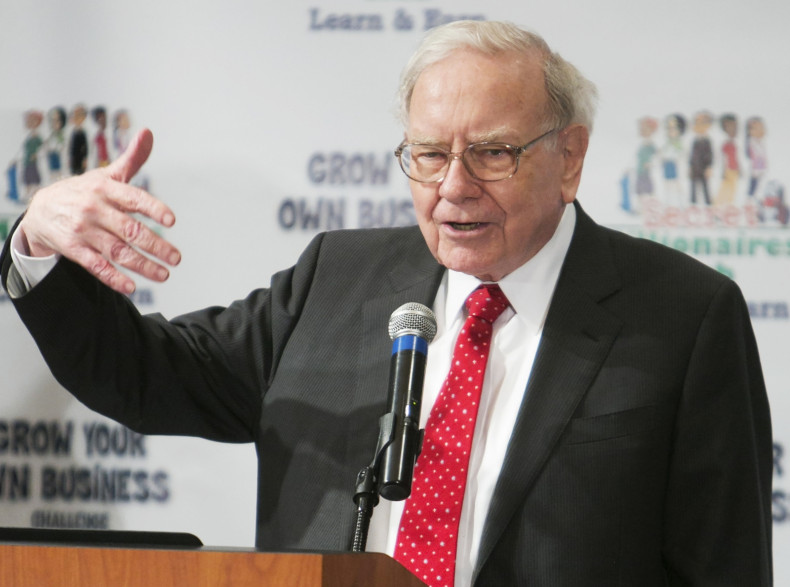 "They have more of a trading orientation than Buffett, and may view Apple as attractive because the stock appears cheap or may have a catalyst later this year," equity analyst Jim Shanahan told the Reuters agency.
"If Warren Buffett is buying a stock, he's probably not going to sell it, or at least not sell for a very long time."
David Kass, a professor at the University of Maryland's Robert H Smith School of Business, told Bloomberg News: "Apple's stock came down substantially in the second quarter.
"Value investors always like the price to go down because it gives them an opportunity to buy more."