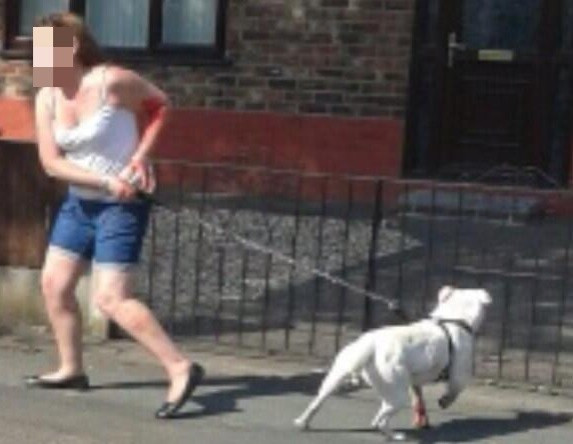 Police in Cheshire have launched an investigation after a Bull Terrier-type dog bit the head off another, smaller dog in Warrington.
Owner Gemma Antell said her Pomeranian, Elvis, was killed by another dog in a "horrific" attack at her son's birthday party which was being held at her mother-in-law's home.
Posting a picture of the dog and its owner on Twitter, Antell asked locals to help identify the pair. Posting on Facebook, she said: "Today our little dog Elvis was brutally killed by another dog. The dog literally ripped his head off. It ripped Elvis in half."
The attacking dog had entered the family garden when it killed Elvis. Antell said her family had been left traumatised and that she left the party with her pet's body parts to have him cremated at the local vet.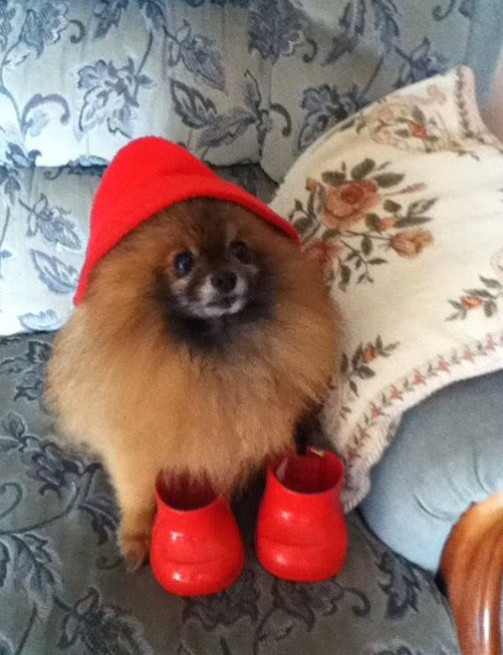 "The worst part of this is the dog 'owners' witnessed the attack and just walked off saying it was not their fault," She said. "Elvis was attacked in his own garden and he is the size of a rat. This dangerous dog and even more dangerous owners are still out there not giving a s**t that they have slaughtered a family pet."
She said she wanted to identify the woman and the dog so she could go to the police over the attack: "The next time this happens it might not be a family pet, it could be a local child," she said.
Cheshire Police have since seized the dog that attacked Elvis and are currently working to determine what breed the dog is.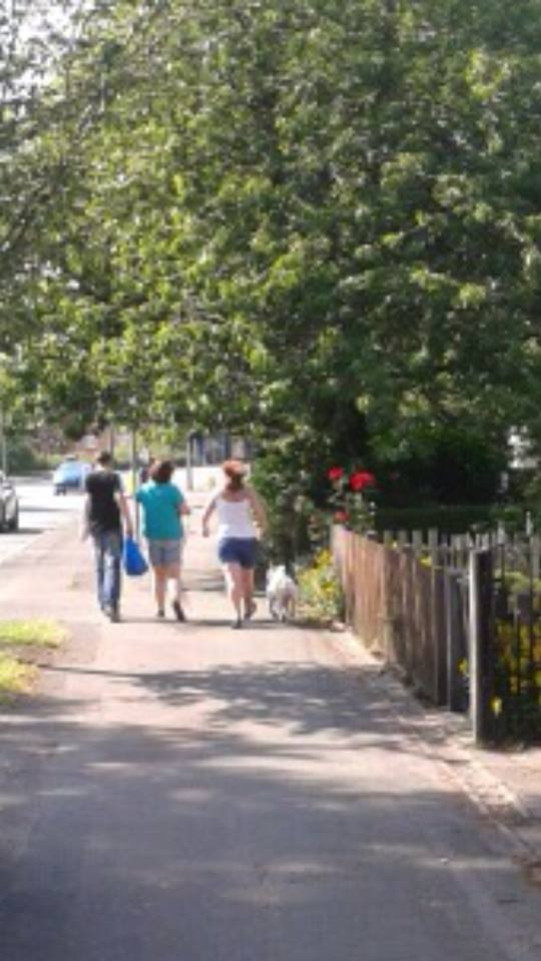 A number of breeds, such as the Pit Bull Terrier, are banned under UK law and if it is determined the dog is this type, the owner will have to keep it on a lead and make it wear a muzzle when out in public.
They must also register, insure, neuter and tattoo the dog, and have it microchipped so it can be traced to the owner.
Chief inspector Darren Hebden said: "This was a horrendous attack and was clearly very distressing for the owners to witness. I am aware of pictures that have been circulated on social media which will undoubtedly cause concern for the community but can I reassure people that we have now seized the offending dog so there is no risk to the general public.
"We will be speaking to the owners in due course and will do all we can to deal with the incident appropriately within the guidelines of the law."