An American war between races was one of the confused reasons behind the brutal 1960s killing spree carried out by Charles Manson and his followers.
Manson, who died on Sunday (19 November), ordered the murder of the heavily pregnant actress Sharon Tate and six others over a two-day killing spree in August 1969.
Tate was a Hollywood actress, who starred in The Valley of the Dolls, and was married to Roman Polanski, the Polish director behind Rosemary's Baby.
In total his followers, dubbed the Manson family, stabbed or shot nine people over a murderous summer at the end of the 1960s in Los Angeles.
The 1969 slayings represent the end of optimism in 60s counter culture, which the year before had seen the assassinations of presidential candidate Robert Kennedy and civil rights leader Martin Luther King.
The murders, with its undercurrent of sex, drugs, celebrity and Satanism have long held a grim fascination for Americans.
The exploits of the Manson family have inspired pop songs, books, an opera, films, a host of internet fan sites and half the stage name of rock star Marilyn Manson.
Manson, who had a swastika tattooed on his forehead, believed America faced a race war at the end of the 60s.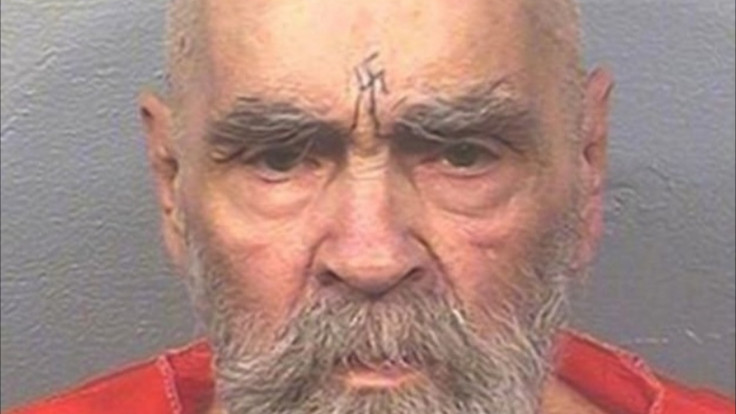 This was an era of inner cities riots in areas such as Watts in Los Angeles, Chicago and Detroit as African Americans protested against police brutality, poor housing and low job opportunities. While armed groups like the Black Panthers preached black separatism.
At Manson's trial in a Los Angeles court in 1970 prosecutors argued that he cult leader wanted to spark the race war he was sure would come through the killings he ordered.
The deadly guru thought a new social order would emerge with him as its leader - a vision he called "Helter Skelter", after a Beatles song Manson was obsessed with.
Race war
The bloody nature of the murders, together with other false trail of 'clues' left at the crime scene, were meant to point guilt towards a black extremist group.
Sharon Tate was stabbed to death by one of Manson's young followers who scrawled "PIG" on the front door of her home in the actress's blood. She was eight-and-a-half months pregnant.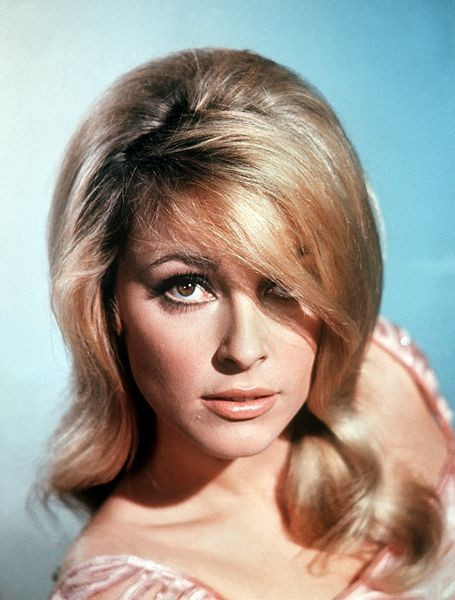 Four other people at Tate's home were also killed. The next following day, Leno and Rosemary LaBianca, a wealthy couple in Los Angeles were also killed by the group.
Also, Donald Shea, a Hollywood stuntman, and Gary Hinman, an acquaintance of the group, were killed by Manson family members during the summer of 1969.
The court heard that Manson used a hedonist cocktail of sex, LSD, Bible readings, repeated playing of the Beatles' White Album and rambling lectures brainwash family members. A number of his followers were young, female middle-class drop-outs.
Although Manson was not at the scene of any of the slayings, he was convicted of murder for directing his followers in seven of the killings, and was sentenced to death in 1971. This was later commuted to nine life sentences after California outlawed the death penalty before his execution could be carried out.
US white supremacists today would agree with Manson that America is still under threat from blacks and Hispanics, who they complain will outnumber whites in a few decades due to higher birth rates.
These tensions came to a head at the violent protests in Charlottesville, Virginia, over whether a park statue of Confederate General Robert E Lee should be removed in August.
A 'Unite the Right' rally, which attracted former Ku Klux Klan leader David Duke came to support the statue staying put. They clashed with left-wing protesters, which led to the death of 32-year-old Heather Hyer after a car ploughed into a crowd who wanted the statue removed, injuring around 19 others.
At the time President Donald Trump provoked widespread fury, when he repeatedly said the violence was the fault of both sides.