Bobby Brown has claimed that Whitney Houston spiralled out of control after she was forced to end her relationship with her alleged gay lover. The 47-year-old, who was married to the I Will Always Love You singer for 14 years, has claimed that Houston was bisexual and had been in a lesbian relationship with her assistant Robyn Crawford for many years.
However, he claims that the singer's mother Cissy Houston did not approve of the relationship between the pair and their separation left Whitney lonely.
Breaking his silence in an interview with UsWeekly, he said: "We were married for 14 years. There are some things we talked about that were personal to us," he added.
Brown claims that had Whitney been allowed to continue her relationship with Robyn, she might still be alive today. "I really feel that if Robyn was accepted into Whitney's life, Whitney would still be alive today," Brown told the weekly. "She didn't have close friends with her anymore."
It was widely rumoured that Houston had a secret same-sex romance with Crawford and while the singer denied the claims, in his book Every Little Step I Take, Bobby Brown stated that his wife was bisexual.
Crawford, who is now 55, has not spoken about her alleged relationship with the star whom she first met when the pair were teenagers working at a community centre in East Orange, New Jersey.
She became the Bodyguard star's assistant and later her creative director. However Cissy, reportedly wanted Robyn fired from her role that ensured she was always close to the star. Crawford, who is openly gay, reportedly resigned from Houston's production company in 2000.
Mail Online reports that in a 2013 interview with Oprah Winfrey, Cissy Houston said that it "absolutely" would have been an issue for her if her daughter was gay.
Following Whitney's death in 2012, Crawford described her as "a loyal friend" who "looked like an angel. I loved her laughter, and that's what I'll miss most", she wrote.
lm June 2015, it was reported that Whitney Houston was blackmailed by a Chicago lawyer who threatened to expose her alleged secret lesbian relationship with her personal assistant. Details of the alleged incident were revealed in a new book Whitney & Bobbi Kristina: The Deadly Price of Fame, written by Ian Halperin.
As he continues to come to terms with the death of his daughter Bobbi Kristina Brown who died in tragically similar circumstances to her mother, Bobby Brown has also been speaking about his loss in an interview for ABC's show 20/20. In the interview, due to be broadcast on Tuesday, 7 July, Brown said: "The same thing that happened to my daughter is what happened to Whitney."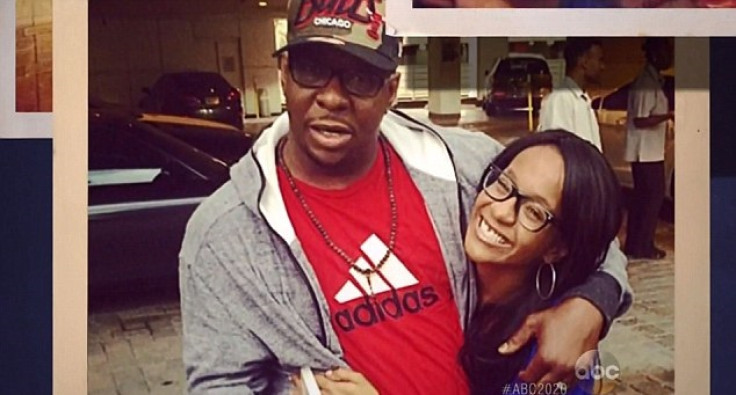 Kristina died in July 2015, aged 22, six months after being found unconscious in a bathtub at her home. She had been placed in a coma in the hopes that she would recover but was taken off life support.
An autopsy confirmed that she had died from immersion in water and drug intoxication, concluding that marijuana and alcohol were involved in her death, along with a sedative used to treat anxiety.
The My Perogative singer broke down as he recalled being reunited with his estranged daughter in 2014 on Father's Day. "That was a special day," Brown said. "If I could get those two days back, my daughter would be here," he said. "All I want is those two days back.
"I hate to say it but two days. If I had those two days back, I'd have went and got her instead of waiting for her to come to me, I'd have went and got her if I knew. She was to come out here to Los Angeles with me."
The full interview will air during a special edition of ABC's show 20/20, on 7 July.