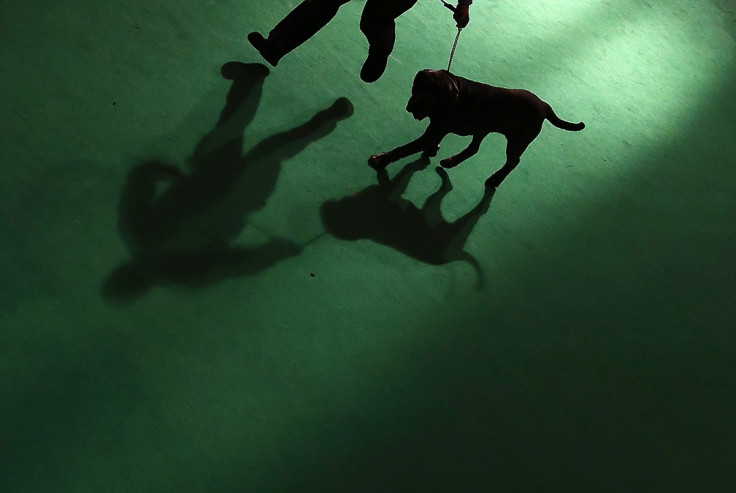 A man was arrested on suspicion of sexually assaulting and killing a three-year-old pit bull mix, which was found hanging from a tree in Thurston County area in Washington state. James Leroy Evans, who has been charged with first degree animal cruelty, has admitted that he put down the dog because it killed his pet iguana.
The 33-year-old is being held in Thurston County jail on a $50,000 (£35,117) bail, according to a report in Q13 FOX, a Fox-affiliated television station. He will next appear in court on 26 April.
The pit bull mix, called Diamond, was a therapy dog working as an emotional support for an eight-year-old boy. While the owners of the dog found permanent housing that allowed dogs as pets, Diamond was being kept at Evans's place after he offered to take care of the dog temporarily.
But on March 22, a mountain biker found Diamond's body hanging from a tree branch in the Summit Lake area of Thurston County. Veterinary necropsy showed that the dog suffered aggressive sexual assault before dying of asphyxiation.
Erika Johnson, Thurston County animal control officer, reportedly said that she learnt from the owners of the dog that Evans had temper issues. "What I know from family members is that he's got an explosive personality. He's got some real anger issues," Johnson was quoted as saying by FoxQ13. She had originally named the dog Justice.
Evans has a criminal history of domestic violence, burglary and controlled substance charges. He is reportedly a felon from Grays Harbor County.
"I believe that Mr. Evans felt like he was doing the right thing by putting her [Diamond] down," Johnson was further quoted as saying.
Evans's arrest was made with the help of tips from viewers of Washington's Most Wanted that featured the case of the dog's mysterious death. Pasado's Safe Haven, an animal sanctuary near Seattle, and Thurston County Animal Services are reportedly planning to build a public memorial for Diamond.