A cheeky cyclist took revenge on a London bus driver that he felt had cut him up by pressing the emergency stop button on the bus's rear and cutting its engine.
The inventive and potentially illegal retaliation took place on Brixton Hill in south London. Video footage was uploaded to Youtube on 19 June.
The 1.15m-long clip, filmed from the vantage of the cyclist's headcam, opens with the rider waiting for the lights to change at the crossroads outside Brixton Station.
As he heads south, where the road forks towards either Tulse Hill or Streatham, he occupies the centre of a lane – presumably wanting to make clear which way he is going.
But he is 'beeped' at from off-screen by the bus, which then passes him closely on the right hand side.
The cyclist, angered that the bus has come to near, mutters something under his breath that is best worth not repeating.
What immediately follows is a fairly mundane 30-seconds of footage as the cyclist slowly makes ground on the bus as it travels up Brixton Hill, towards Streatham, eventually stopping to collect more passengers at the top.
Now for the clever bit: The cyclist, who seems suspiciously well prepared for his task, pops open a cap on the bus's rear and hits a red button, killing its engine.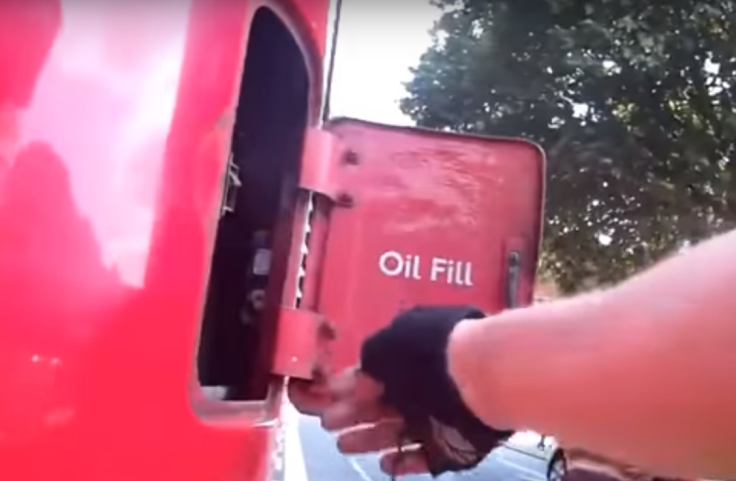 The video has been a hit on social platform reddit. One user wrote: "One of our local buses used to get this at the same stop most days.
"It was where a school offloaded and they would gather round the back of the bus, and one would put their hand through the hole in the rear panel and pull the metal hoop. They stopped it by putting a bit of dog sh*t on the hoop one time."
While we don't condone the man's action, we do at least acknowledge the impressive speed and stamina he employed while climbing the hill in pursuit of the bus.