The storyline of Arrow season 2 will pick up pace early on this season as two new characters -- Anarky and Mr Terrific -- would debut on the show this week in episode 2 titled, The Candidate. Moreover, things may just get worse for Team Arrow as Thea starts feeling the effects from The Lazarus Pit.
The official synopsis of episode 2 reads as follows:
"When an old family friend, Jessica Danforth (guest star Jeri Ryan), tells Oliver and Thea that she is going to run for mayor, both Queens are concerned considering the last three mayors have been murdered. Despite their protests, Jessica makes her announcement so the Green Arrow and Speedy vow to protect her.
"Meanwhile, Thea begins to exhibit effects from the Lazarus Pit. In addition, Felicity is faced with a tough business decision and looks to one of her employees, Curtis Holt (guest star Echo Kellum), for help."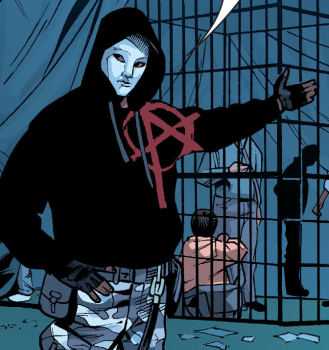 While the mysterious and deadly Damien Darhk is the primary villain for this season, fans can expect Batman villain Anarky to cause some major trouble for Team Arrow. The character is described as "a deranged freelancing criminal who is willing to do whatever it takes to impress a potential employer".
In the comics Anarky is a tech genius whose fighting skills are said to rival that of Batman's, but it remains to be seen if this TV take on the character will exhibit those traits.
The other character, who will join the good guys on the show, is DC superhero – Mr Terrific aka Curtis Holt. Here is how Entertainment Weekly describes the character: "[Curtis] Holt is a technological savant and inventor who works at Palmer Technologies under the supervision of Felicity Smoak."
Where to watch Arrow season 4 premiere online
Arrow season 4 episode 2 titled, The Candidate, airs this Wednesday, 14 October at 8pm ET/PT on The CW. You can click here to watch the episode online. You can also watch the episode via live stream by clicking here.